Until MAR 6
Please make sure to check your inbox! 
You received your invitation to re-enroll for 2019-2020 along with all necessary information and links in your inbox.
If you did not receive your email, please contact us  or go to lelycee.org/enroll
College Admissions : It's March Madness for our Seniors 
March is the month when many will be receiving their final college admissions results from USA, Canada, UK, and others, as well as completing deadlines for France.
A big congratulations to our SENIORS - Class of 2019
who have already received their EARLY ROUND results of world-wide college acceptances to Princeton, Columbia, Georgetown, Cambridge, Edinburgh, University of Glasgow, UCBerkeley, McGill, Wake Forest, Boston College, Colorado College, UCSC, University of Amsterdam, University of Vermont, Rider, USF, Santa Clara University, American University of Paris, ASU, Chapman University, Colorado State University, Indiana University at Bloomington, LMU, MSU - Bozeman, University of Nevada-Reno, Penn State, Sarah Lawrence College, SDSU, SFSU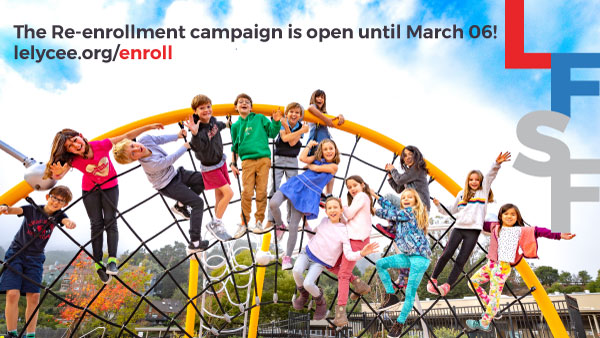 ADV | Gala 2019  - It's Online Auction Time!
Bid today until Sunday, March 10th 8pm
Class Art Projects: Think of presents for grandparents, mother or father's day.
Dining & Gourmet Experiences, Wine & Spirit, Travel, Sports, and much more.
Preview the silent "Best of the Best" and live auction items.
Can't attend the gala ? make a donation to Fund for the Future  "From Innovation Lab to Innovative Classroom for the Whole Child".  



Need a vacation? Purchase your raffle ticket for a chance to win a week at a Club Med Resort of your choice in the Caribbean or Mexico. Odds are in your favor, not many stubs have been turned in! Stop at reception or search your child's backpack!

Tickets to the event are still available for purchase.  See you at Bimbo's!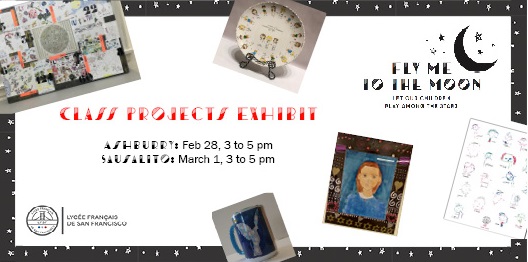 MAR 1 | 7:30 PM
Prix d'interprétation du festival d'Anjou 2017
Grand Prix du jury du Hong-Kong French Theater Festival 2018
La presse en parle:
« Frais et pétillant, à savourer comme un cocktail au soleil ! » LE PARISIEN
« Multi générationnel, qui brille de ses milles feux comiques. » PARIS MATCH
« Un Marivaux tout rajeuni et drôle. » TÉLÉRAMA TT
« De quoi redécouvrir la fulgurante modernité de Marivaux ! » ELLE
« Servi par de merveilleux comédiens. » MARIE-FRANCE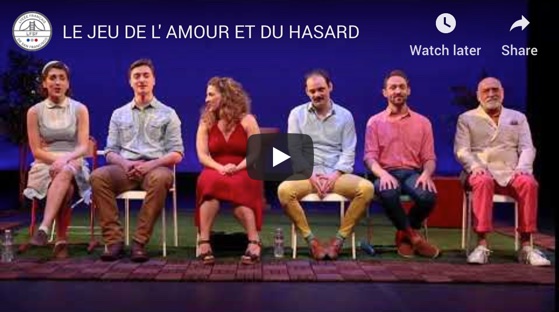 MAR 8 | 6 PM | LFSF Auditorium Theater
A unique opportunity to meet with the professor Khatib, who is the Director of STANFORD ROBOTICS LAB!
He will be introducing his robots and speak about his work in AI (Artificial Intelligence) and robotics. He will also discuss his movie "Ocean One" the story of a bimanual underwater humanoid robot with haptic feedback allowing human pilots an unprecedented ability to explore the depths of the oceans in high fidelity.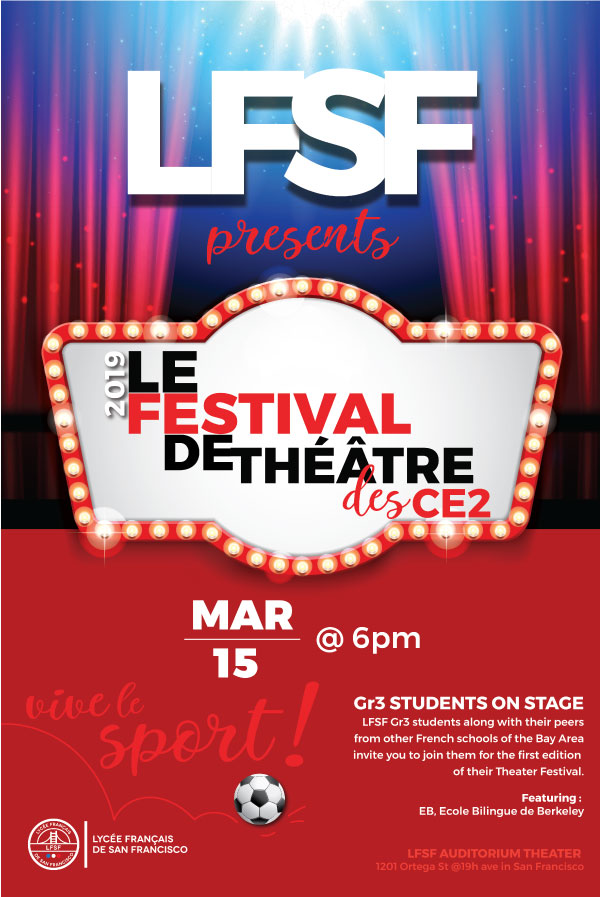 MAR 1:        8:45 to 9:45 – Garden Committee meeting
                    Exhibition of class auction projects
MAR 4- 8:  Semaine du Gout / Taste Week  « Desserts »
MAR 4 :      Swimming lessons 3rd gr. A/B, 2nd gr. B, Kindergarten
                    Start HIP-HOP Classes Gr.4-5 - Performing Arts
MAR 6:       9 - 10 AM Room Parents meeting
MAR 7:       Gr5-6 Liaison  Ortega campus
MAR 8:       2nd grade A/B field trip – Symphony Hall – San Francisco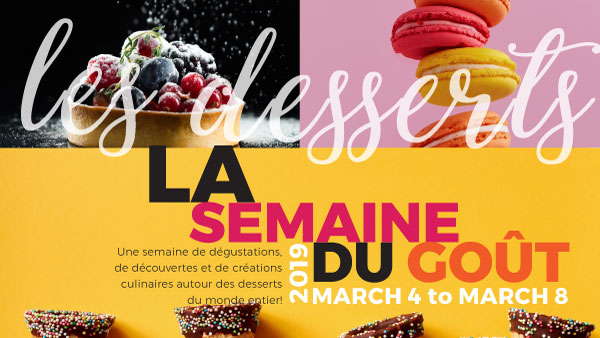 MAR 18 | 3:30PM
Come enjoy French story time in the Sausalito library.