MAR 8 | 6 PM | LFSF Auditorium Theater
A unique opportunity to meet with the professor Khatib, who is the Director of STANFORD ROBOTICS LAB!
He will be introducing his robots and speak about his work in AI (Artificial Intelligence) and robotics. He will also discuss his movie "Ocean One" the story of a bimanual underwater humanoid robot with haptic feedback allowing human pilots an unprecedented ability to explore the depths of the oceans in high fidelity.
ADV | Gala 2019  - Step back in time at Bimbo's, Party like it's 1966.
Students will put you in the mood with Sinatra songs, stand-up comedian Clara Bijl will entertain you and DJ Aykut will make you swing.

Sunday, March 10, 8pm  last chance :
Look for the live auction catalogue in your child's backpack early next week. Preview here.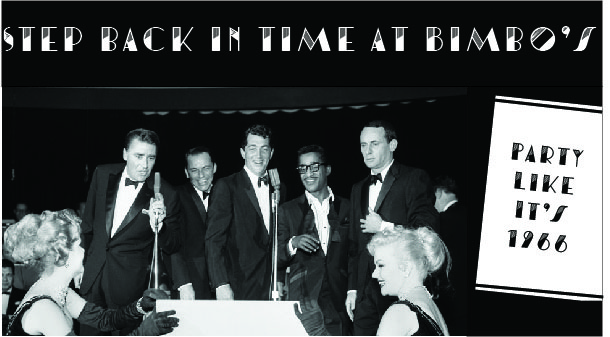 Happening Now
From March 5th-March 9th, our Model UN club will be participating in International Model United Nations in NYC! Model UN is a simulation of the debates of the United Nations. Each team of students represent a country in the UN and debate different topics and policies with other committees. The end goal is for the countries to come to a consensus on how to solve different issues among the countries. Wishing our students good luck!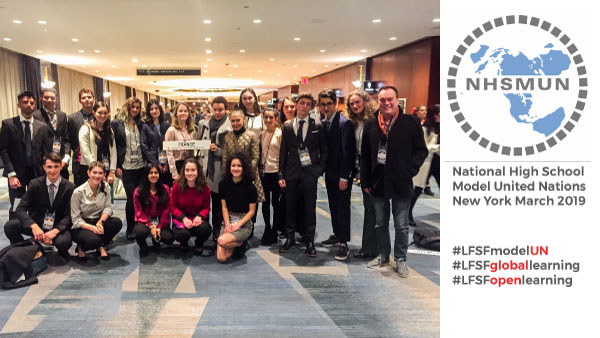 CAMPS:
ATHLETICS:
HS CIF Petitions due next week (boys & Girls basketball, soccer & cross country) due: Friday, March 15th
MS Futsal Co-Ed team registrations (need 4 more boys & girls to form a team)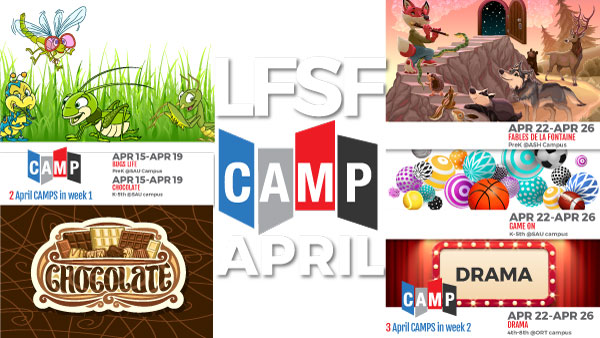 For the second year, the LFSF three 8th Grade classes participated in a (French) national contest called "Say No to Bullying". 
As there were so many good videos produced, we elected to share the productions with the whole LFSF community. Please vote for the project that is best representing our school and that will receive a "LFSF Community Award".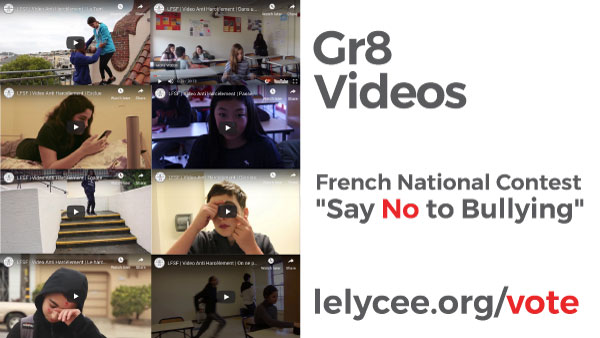 MAR 4-15:  Semaines du Goût [Portal]

MAR 8:       Student Council

MAR 11-12:  Final in Washington Ambassadeur en Herbe [Portal]

MAR 12:      5th graders Talent Show Auditions

MAR 12:      Start of the Parents Teachers Conferences PS, MS, GS, 1, 2 (make sure to get your appointment from your child's teacher) [Portal] 

MAR 15:      Bay Area French Schools Theater Festival 3rd graders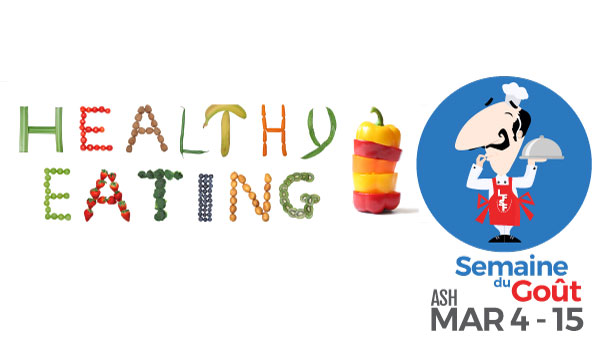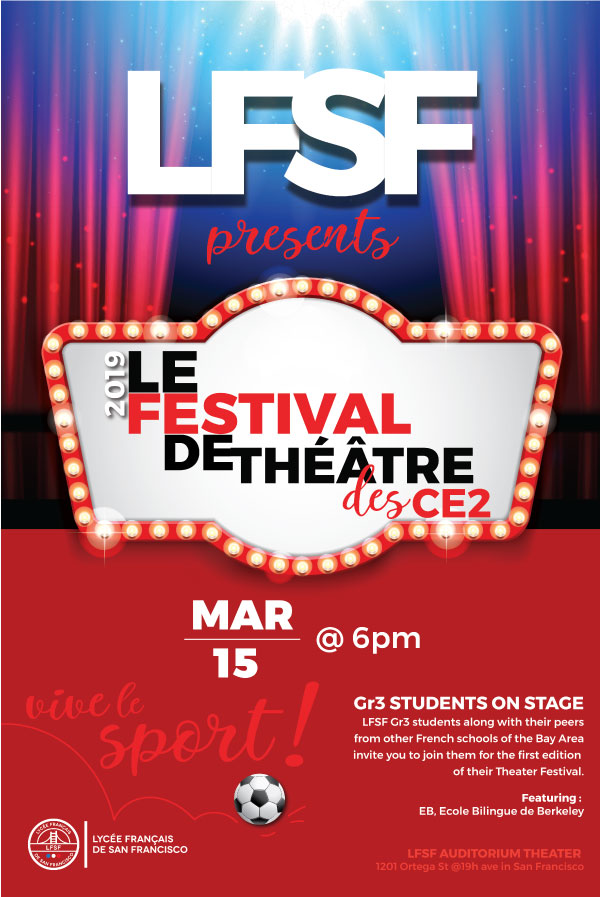 MAR 8:         Gr 2 A/B field trip – Symphony Hall – San Francisco
MAR 10 :      11:00 am to 2:00 pm – Gardening day – Califleurie –  
                      parents & children welcome to help       
MAR 11-22:  Parent/teacher meetings PreS /PreK/K
MAR 11 :       Swimming lessons Gr3 A/B, Gr2. B, K
                      Fire Drill
MAR 12:       Hip-Hop Gr4
MAR 13 :      Swimming lessons Gr2 A, Gr1 A/B
                      Drama rehearsal Gr3 A/B at the Ortega Campus
MAR 15        6 :00pm Drama Festival Gr3 A/B – Ortega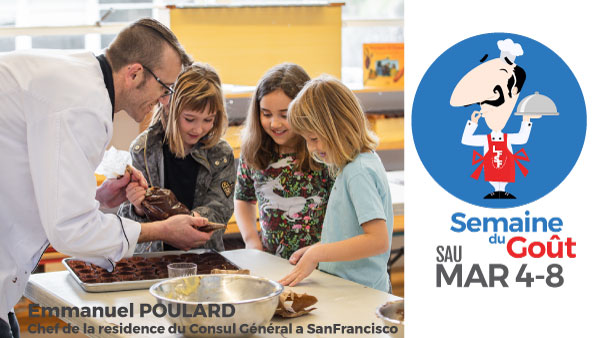 MAR 18 | 3:30PM
Come enjoy French story time in the Sausalito library.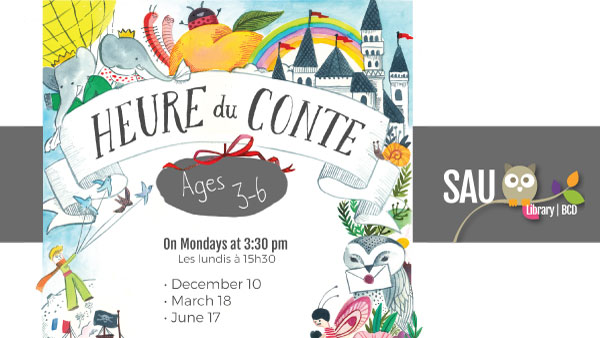 Monday - March 11, 2019
3:00 PM - 6:00 PM
Academy School
Thursday - March 14, 2019
3:30 PM - 6:00 PM
Lycée Ortega Lunchroom