ADV | Gala 2019  
Fly Me to the Moon and Let our Children play among the Stars.
We look forward to seeing you Saturday evening, from 6pm!
Strategize your bids: preview the Auction Catalogue.
Auction Highlights of the Week:
Pastry making for 6 students with Emmanuel Texier & Elsa Rodriguez.
Tasting for Six with Proprietor and Winemaker Juan Pablo Torres-Padilla & 3 2015 Sullivan Rutherford Estate Cabernet Sauvignon signed by Winemaker.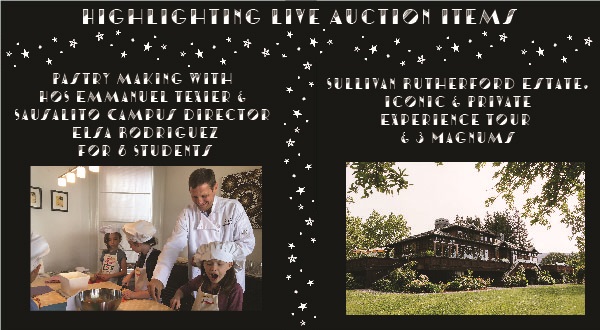 Fund For the Future
Get ready for take off!
This year's gala is launching the Fund for the Future 2019
"From Innovation Labs to Innovative Classrooms Highlighting Social Emotional Learning".
If you can't make it to the gala, you can contribute online.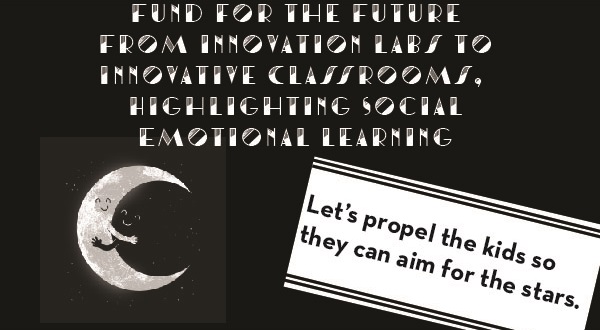 MAR 15 | 6 PM | ORT Auditorium Theater
Gr 3 students from our ASH + SAU campuses as well as the Ecole Bilingue in Berkeley have been writing their plays, learned their roles and will perform their theatrical creations in the auditorium of the Ortega campus in front of a supportive audience!
You can see them too on the live stream of our YouTube channel here.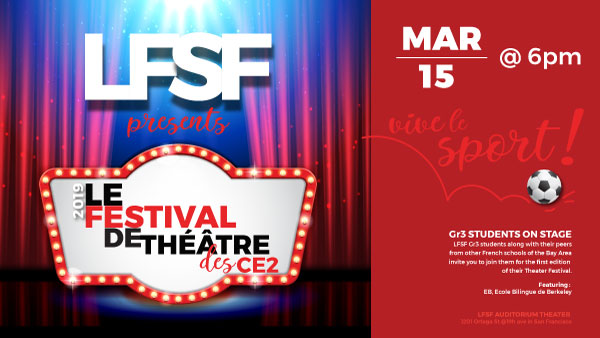 CAMPS
ATHLETICS
HS CIF Petitions due tomorrow MAR 15 
Boys & Girls Basketball, Soccer & Cross Country 
MS Futsal Co-Ed team registrations 
We need 4 more boys & girls to form a team
Support our High School Handball Team to Canada during their tournament in Edmonton
by following their progress on twitter  @handballLFSF
Support our Musketeer Fencing Team during their league match play.
The schedule is posted here and on twitter @athleticsLFSF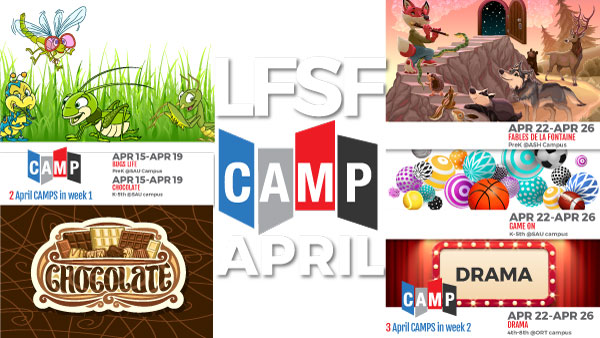 ORT | MAR 18-22
MAR 20 : Enjoy this unique exhibit, from 6-8 PM
LFSF welcomes two speakers from the Arizona Navajo homeland.
Zach BEN, a sand painting artist whose work has been in exhibits in Santa Fe and Phoenix and
Bernita BEDAH, who teaches the Navajo language.
Zach will hold sand painting workshops, and together they will share some Navajo culture with our students.
ORT | MAR 23-25
3 Days of international math tournament hosted by LFSF.
Close to 350 participants are expected!

MAR 15:  More on Taste week [Portal]

                 11:15 AM Conseil des élèves @ 11:15am

                 6pm Gr 3 Theater Festival of French Bay Area Schools on ORT

MAR 18: Kindergarten Visit from SF Opera Guild - Sing a story - Hansel and                  Gretel

MAR 19 Group Class Photos [link to portal order info]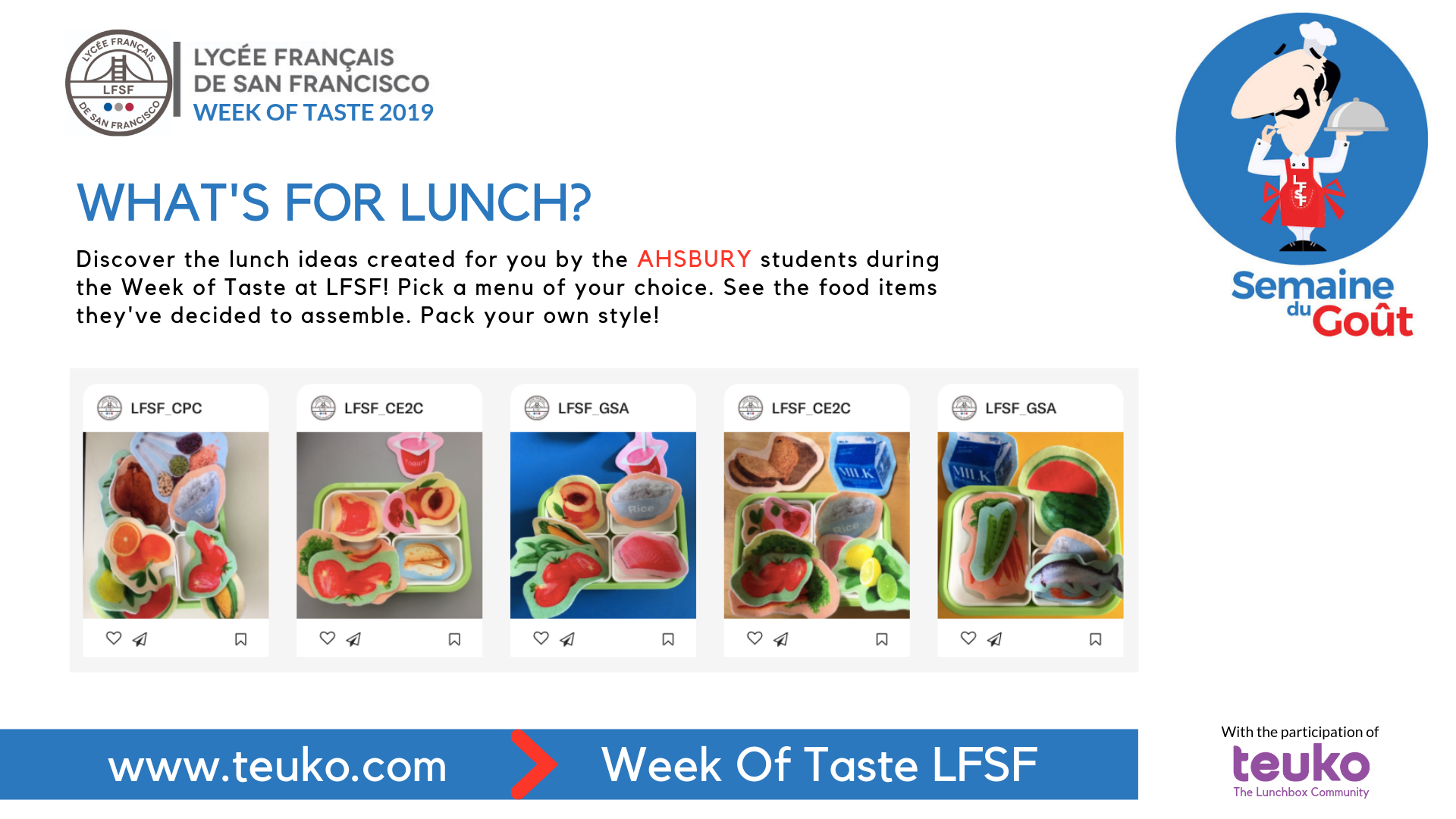 MAR 15:        6pm Gr 3 Theater Festival of French Bay Area Schools on ORT

MAR 18-29:  Parent/teacher meetings Gr 1 thru 5

MAR 18:         LIVREVAL – Report cards posted on line

                        Swimming lessons Gr3 A/B + Gr2 B + K

MAR 19:          Hip-Hop class – Gr4 + 5

                        "Kangourou"   Contest

MAR 20 :        Swimming lessons Gr2 A+ Gr1 A/B

                        "Kangourou"   Contest

MAR 21:          Class photo day

                        DELF written exam – Gr5
MAR 18 | 3:30PM
Parents and kids are invited to come and enjoy French story time in the Sausalito library.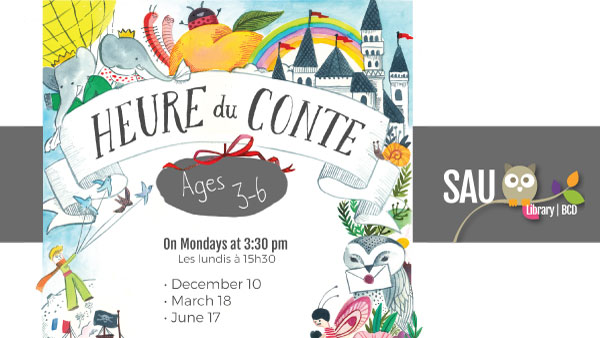 5 students represented LFSF in the North American Finals of Ambassadeur en herbe, in Washington DC, this week. The debate competition is initiated by the AEFE among French schools from around the world. Our brillant students were coached and accompanied by Barbara Leloir and Alban Vidal.

The winners will represent North America during the finals in Paris.
For this 7th edition, the theme is "sciences and society, what world in 2050?"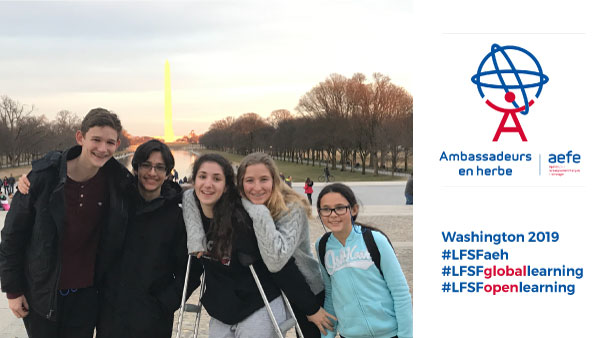 LFSF, an unexpected - yet perfect - fit for an English speaking family
LFSF PARENTS | Emily and Ryan HOVERMAN | SAU
For an English speaking couple relocating from Cincinnati, Ohio, LFSF wasn't an obvious fit. Yet, after two years at the Sausalito campus, they are happy to share their experience.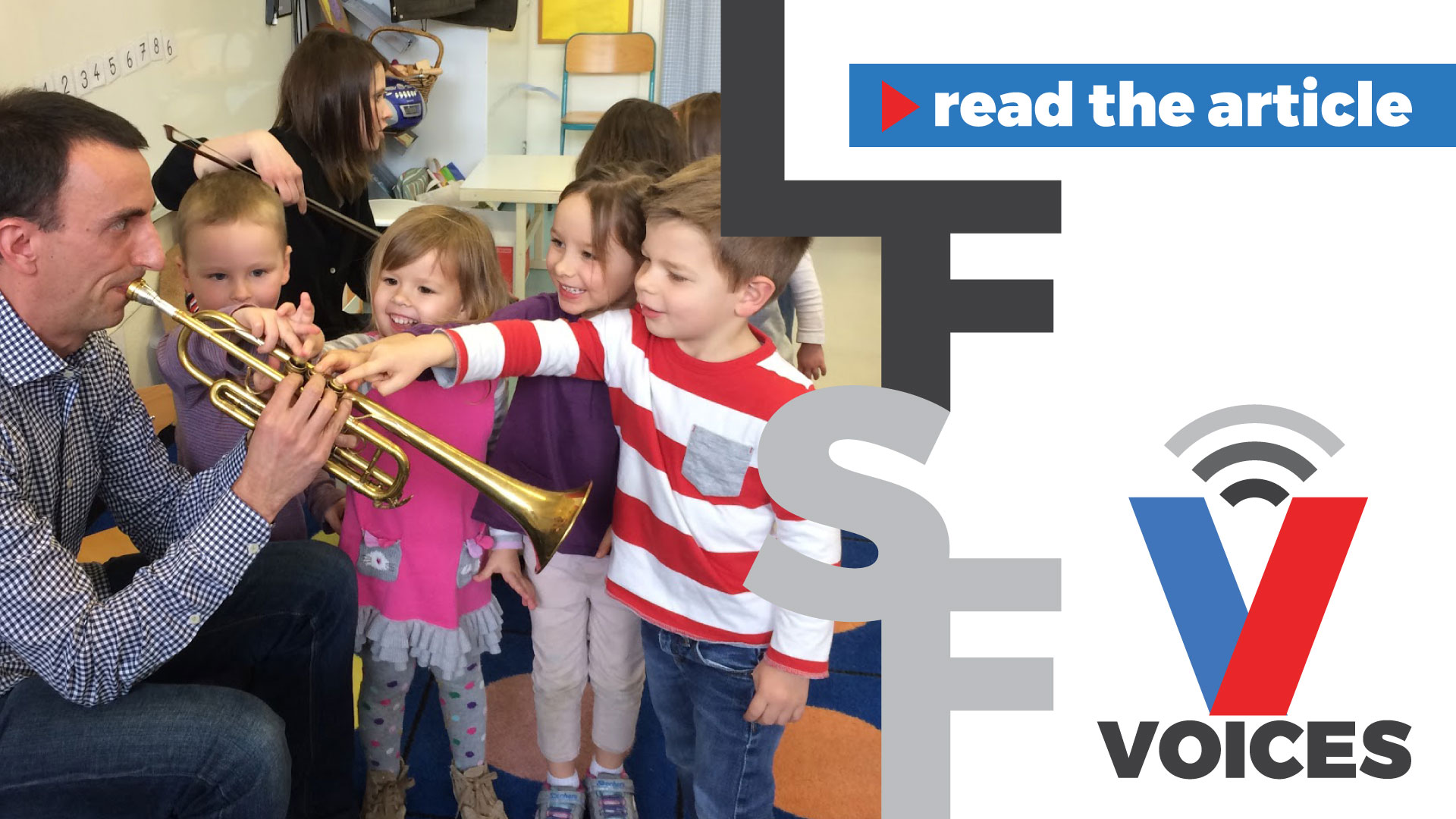 May 4 • 9AM
Join us for the annual LFSF Chess Tournament @ortegaLFSF.
Participation fee : $5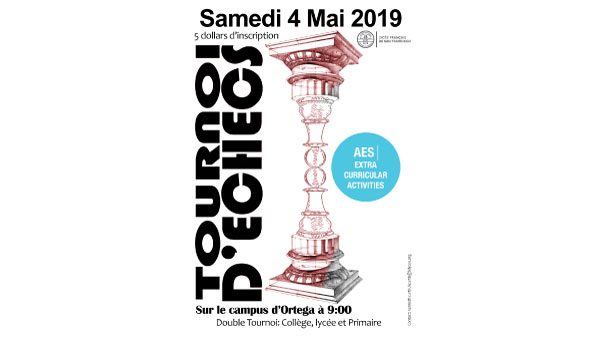 RECAP
Last Friday, students along with their teachers and parents had gathered to meet and listen to a presentation by Oussama KHATIB.
The Professor of Computer Science and Director of the STANFORD ROBOTICS LAB came to the LFSF Auditorium Theater to present his work and his robots to our community.
[Full Video]  [Video Excerpt] [Photos on Vidigami] [article website]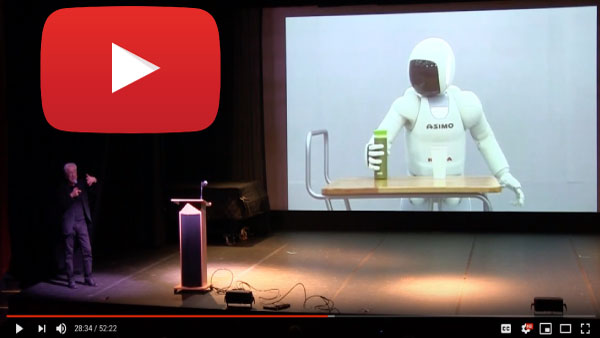 Thursday - March 14, 2019
3:30 PM - 6:00 PM
Lycée Ortega Lunchroom
Friday - March 22, 2019
3:30 PM - 6:00 PM
Lycée Ortega Lunchroom