APRIL 1 - 12 | Welcoming writer and illustrator Edouard Manceau
For the past few years, thanks to parents' generous donations, LFSF students have enjoyed the visits of artists in residence coming from France. Edouard MANCEAU is coming to visit our primary campuses for the next two weeks. We asked a few questions to Nadine LEMAITRE, librarian on the Ashbury campus.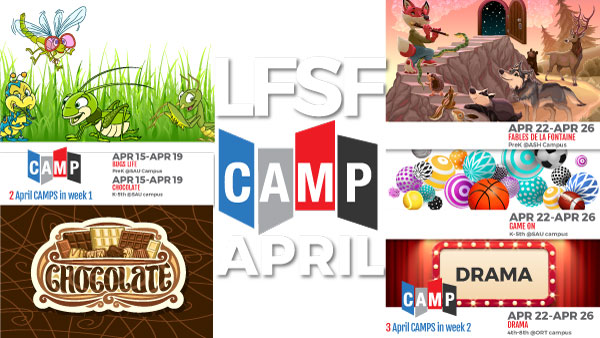 APRIL 3 
Liaison CM2/6e
Beach sport day at Ocean beach for ASH + SAU + ORT students



APRIL 3 
CE2 will have the visit of the Marine Science Institute in preview of their fieldtrip



APRIL 4
Planning of the Gr5 graduation with the ASH and SAU room parents and administration on Sausalito campus



 

MARCH 29       

8:40 am Gardening Committee Meeting  

Duck, Cover, Hold exercise



APRIL 1-4       

Artist in résidence – Edouard Manceau 

Swim class Gr3 + Gr 2 + K



APRIL 2          

Safe Routes to School workshops G 1 through Gr5 

Hip Hop Gr 4 + 5



APRIL 3
Swim class Gr2 + Gr1      

9 am Room Parents' meeting 
Liaison CM2/6e Beach sport day at Ocean beach with ASH + ORT students



APRIL 4          

Tennis for Gr1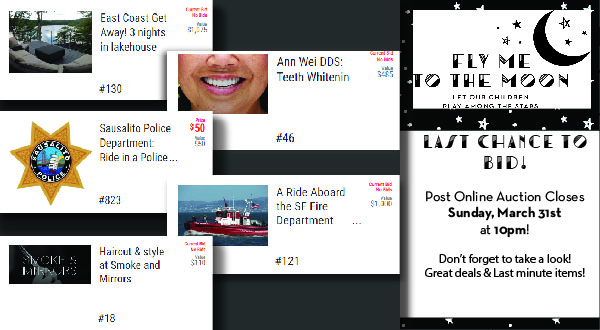 This year, for the first time, 17 students from Gr10 and 11  entered the CICERO competition, a European competition on ancient culture and Latin language. LFSF is the only school in the US to participate in this event. The subject was the Legendary Animals of Mythology.
Their Latin teacher, Mrs Liénard, is particularly proud of them because "they are brilliant students, very committed to their studies and involved in numerous extracurricular projects. They did not hesitate for a second when I told them about the competition and were very enthusiastic in preparing for the competition. I am proud to see them take to heart their role as ambassadors of this classic language in our contemporary world."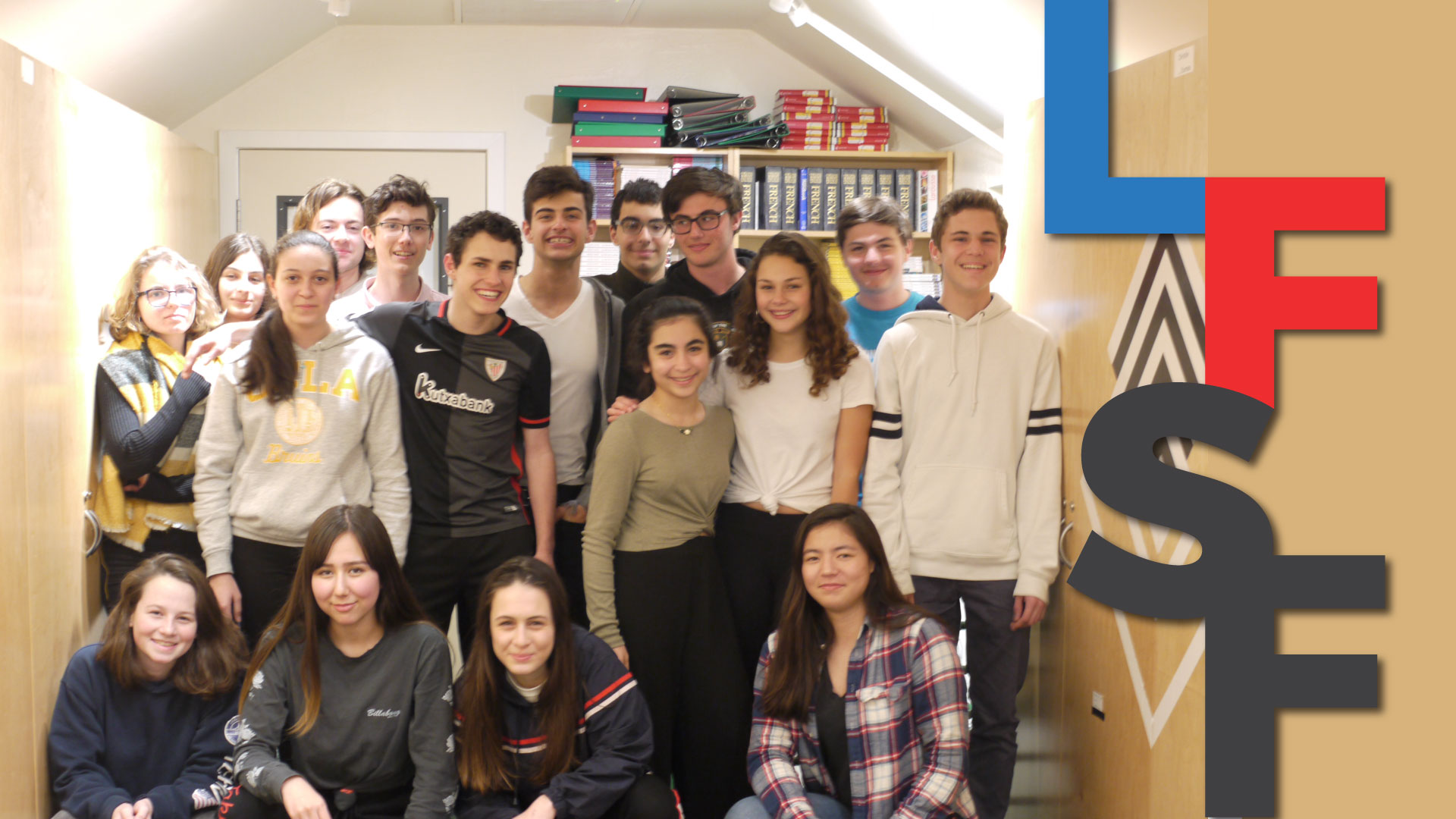 Infinite ways to inspire the love of mathematics!
The 3 day @Mathenjeans conference is coming to an end for the hundreds of students, teachers and researchers who gathered on our Lycée Français de San Francisco Ortega campus. From formal presentations to games or networking activities to a city-wide scavenger hunt, fun down times and even a French rap concert, Math en Jeans is such a rich experience for all the students who embarked on this amazing experience. A special acknowledgement to our team of Math teachers who for the past few months have worked passionately hard to organize this event and make sure all would have a memorable time!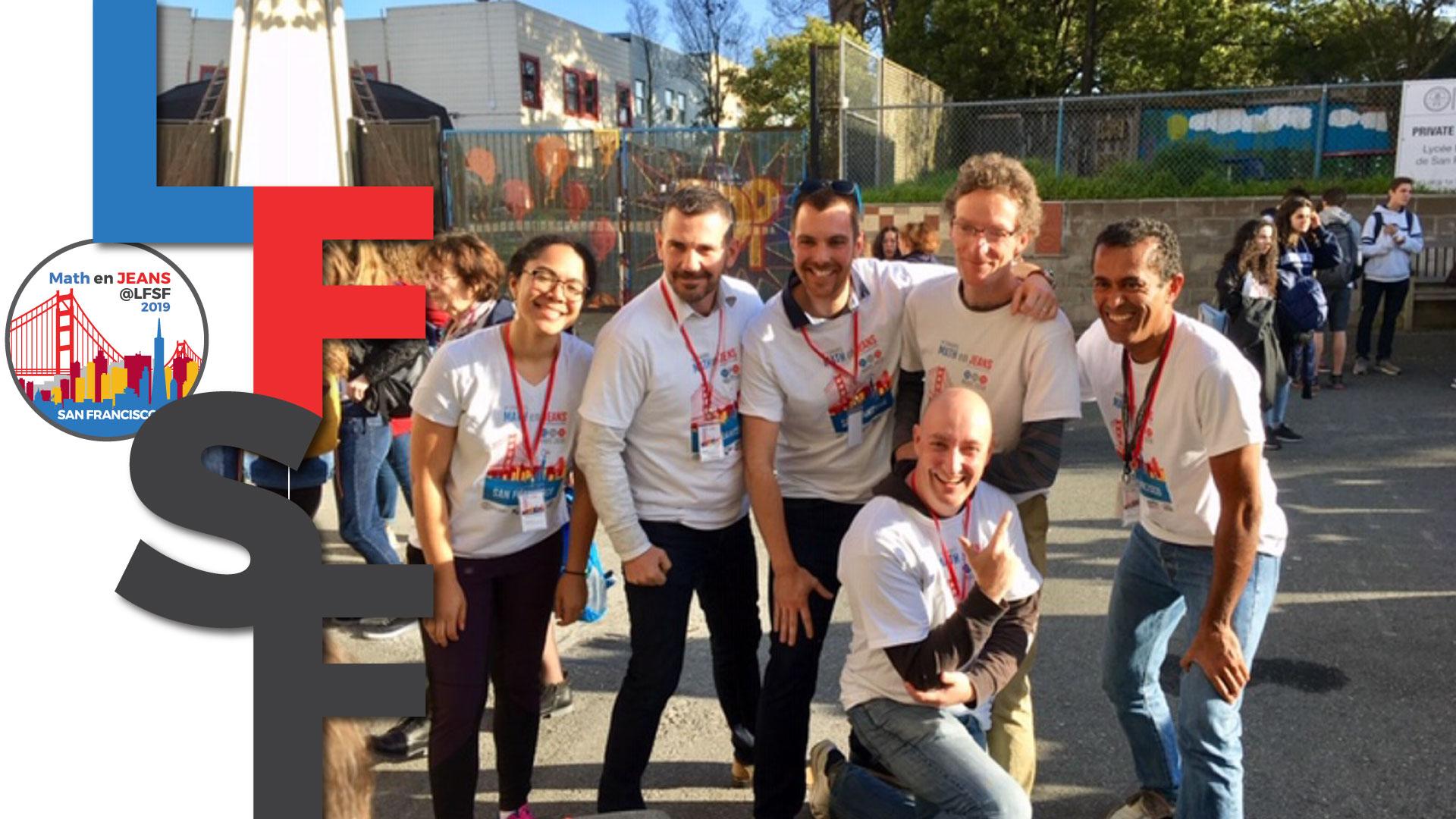 Thursday - April 4, 2019
3:30 PM - 6:00 PM
Lycée Ortega Lunchroom