Writer and illustrator Edouard Manceau
For the past few years, thanks to parents' generous donations, LFSF students have enjoyed the visits of artists in residence coming from France. Edouard MANCEAU is visiting our  two primary campuses. We sat down with him and recorded our first podcast in French. This is a first in a series of podcasts which will include Radio moments from our community at large. [2:37 - French]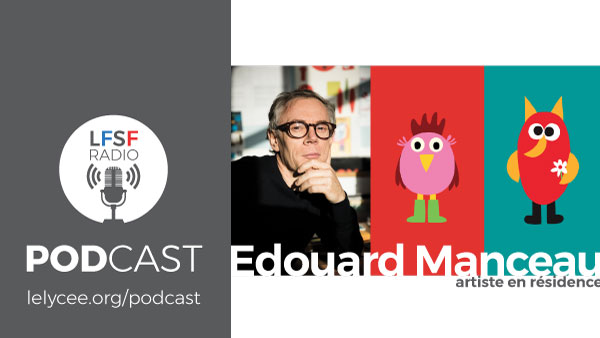 Les 10 petits meurtres | APR 3 + 4 + 5  at 7:30pm
Par La Compagnie La D-Boussole et d'après le roman d'Agatha Christie "And there were none"
In French | Children 8+ are welcome [Tickets]
Les Chatouilles | APR 6  at 5:00pm
After a Masterclass with our students last Tuesday, Andréa Bescond will attend the screening of her new movie Les Chatouilles together with her husband and Co-Director Eric Métayer. [Tickets]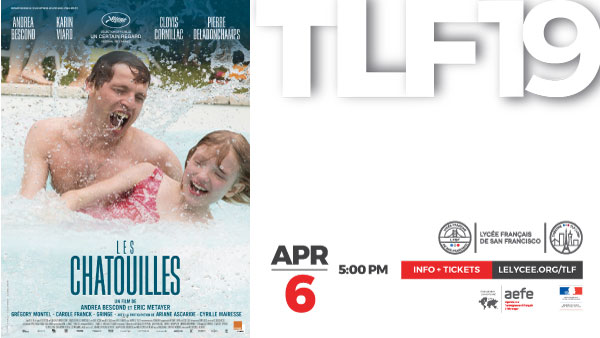 Las Piaffas | APR 12  at  1:00pm [students] + 5:00PM [public]
A delirious, incongruous and hilarious social comedy, Las Piaffas is the colorful adaptation of the Aristophanes' Birds. As a good iconoclast, Serge Valletti restores all the humor and eloquence of the text without ever omitting its political dimension. In short, a lively and abundant Aristophan Cabaret.... among the Greeks!
Adapted and directed by the students
CAMPS
ATHLETICS
CIF PETITIONS


We will be entering HS Boys Basketball and Soccer to league play next year.

We are also trying to encourage more participation from our female athletes. Your help is required to encourage the benefits of being a Student Athlete. Contact the AES department for more information



FUTSAL
Our JV team will play its first game tomorrow at 4pm against Alta-Vista… There is still time to join the team, please contact AES if interested. 


FENCING
Support our Musketeer Teams during their league match plays.
The schedule is posted here and on twitter @athleticsLFSF


HANDBALL
Support our HS Handball Team to Canada during their tournament in Edmonton on twitter @handballLFSF
Goooooo Lycée!!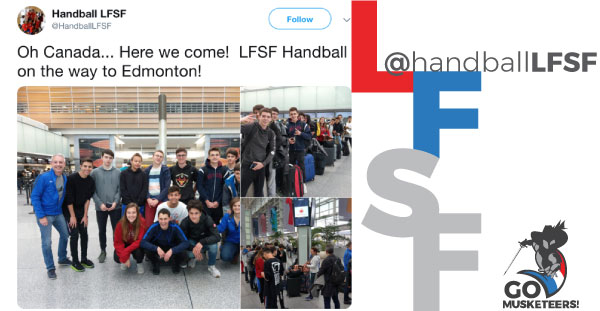 APRIL 5 
Alphabet Rockers School Assembly K to Gr 5



APRIL 12 
Room Parents Meeting



LFSF, a little jewel of a school for all
Eric, Jason and their children joined LFSF five years ago. Today, they're still feeling lucky and are committed to doing their part to let people know that LFSF is a school where all families are welcome! [read the article]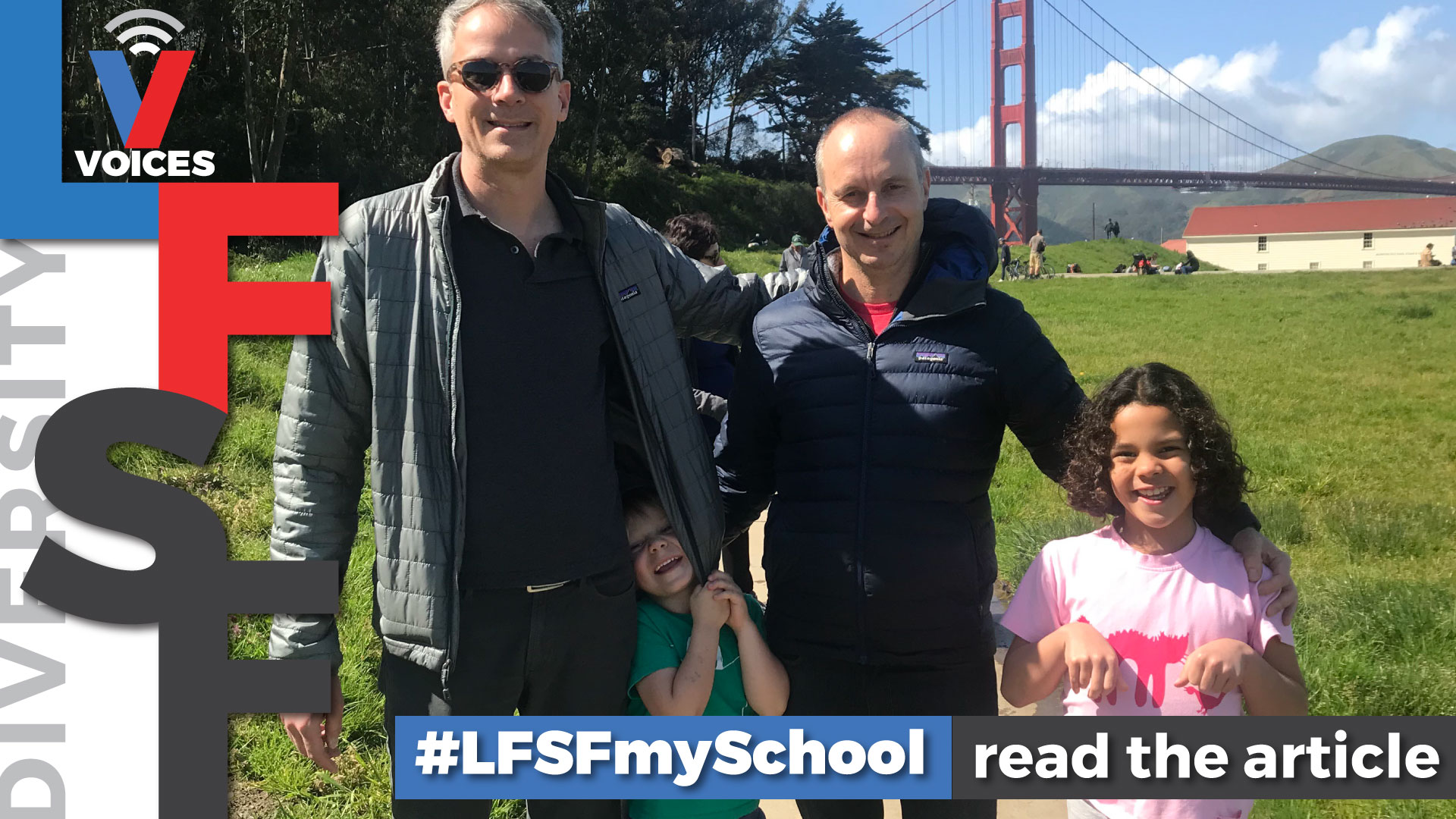 What about shopping through AmazonSmile?
AmazonSmile is a website operated by Amazon with the same products, prices, and shopping features as Amazon.com. The difference is that when you shop on AmazonSmile, the AmazonSmile Foundation will donate 0.5% of the purchase price of eligible products to the charitable organization of your choice. 
Choose LFSF [https://smile.amazon.com/ch/94-1660059]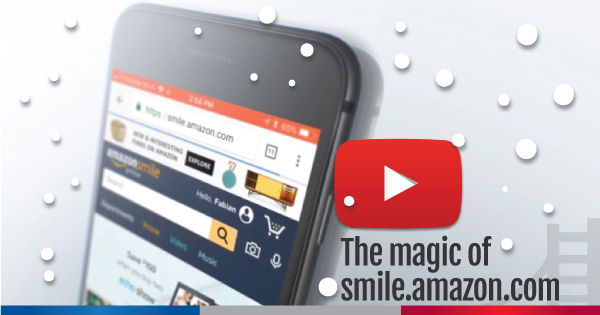 Reflection on Innovation, from a Senior's perspective
My name is Hannah Lederman and I'm a senior at the Lycée Français de San Francisco [LFSF]. I'm in the Science track of the Baccalauréat with a focus on STEM (science, tech, engineering, math) classes and a concentration in Computer Science.To me, innovation is everything from building apps to creating lipstick...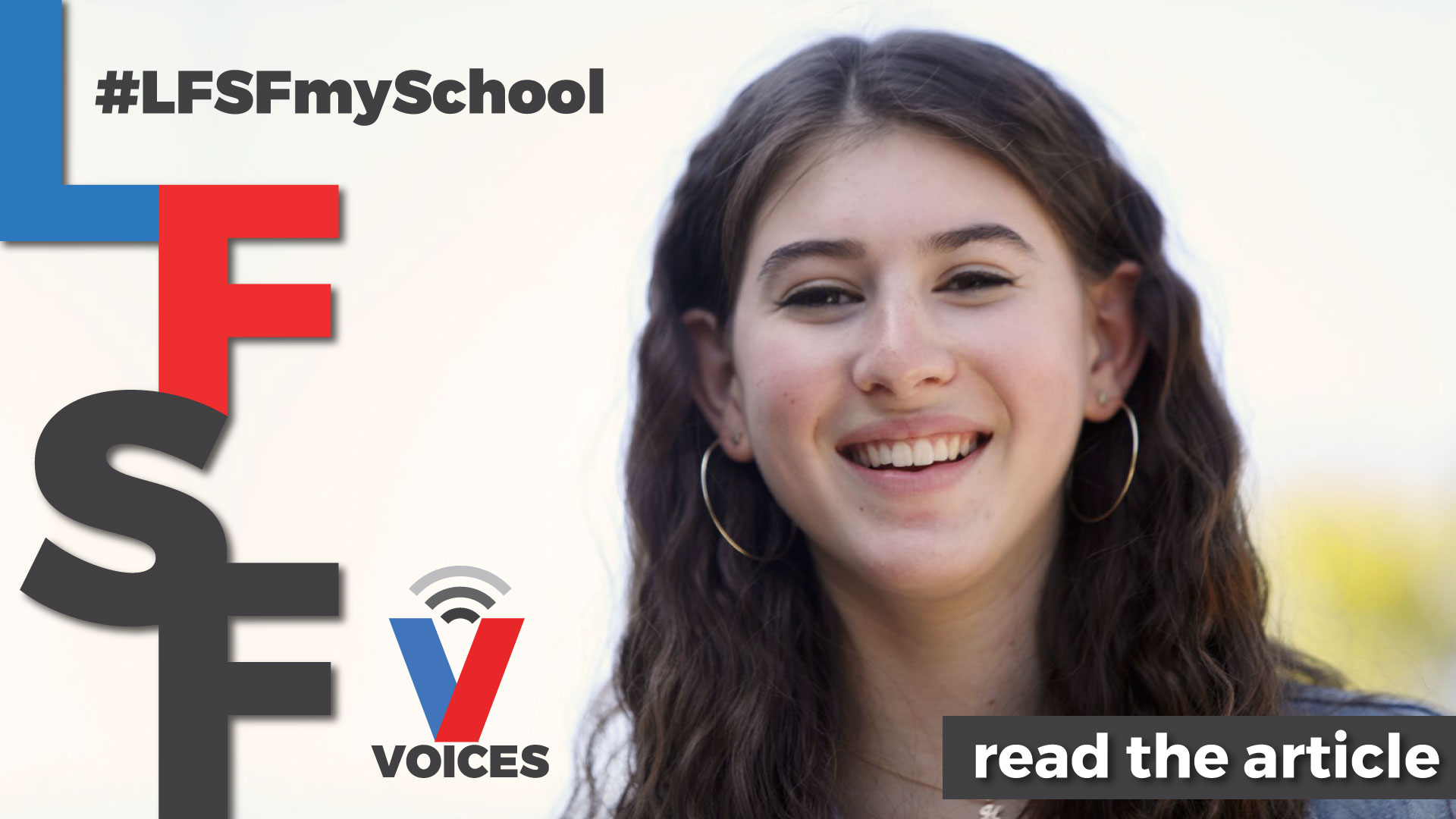 Re-enacting real Connecticut Witchcraft trials.
Congratulations to Ms. Borden and Ms. Maximov and their 7th grade IS students for their plays re-enacting real Connecticut Witchcraft trials. After reading "Witch of Blackbird Pond" in the US English class, IS students conducted research on real trials, and then wrote and performed their own plays about them, based on the transcripts. even creating artifacts! [Video]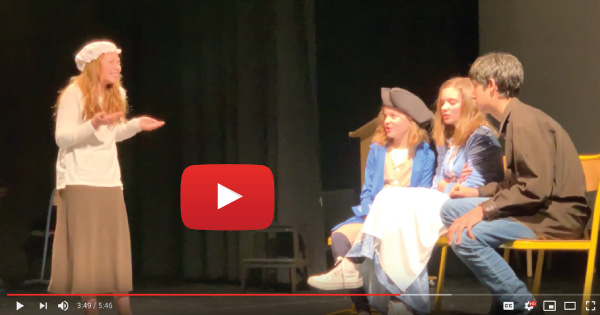 Level 6 – Conversation only | TUE | 9-11am | Ashbury | 8 Weeks | Starts 4/30 |  $350
Level 3 – Conversation only | FRI   | 9-11am | Ashbury | 3 Weeks | Starts 5/31  |  $130
All members of the community are welcome! 
Please register by sending an email to:  la.delahaye@gmail.com