TOMORROW Virus 57 | May 3 at 6 PM [public]
57 adolescents, procreated by artificial insemination and from the same donor, unknowingly carry an extremely violent and contagious virus. This dormant virus, unknown to research laboratories, is triggered when the outside temperature reaches 45°C.
Based on the novel by Sam Vansteen and Christophe Lambert, adapted by Frederic Patto, performed by grade 11 theater option students.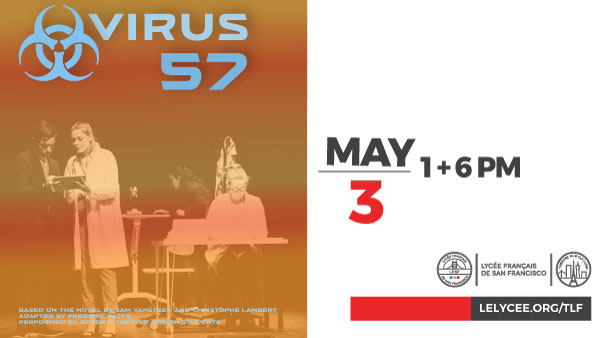 All Levels Chess Tournament
there's a wonderful opportunity for your child to compete against kids from the other campuses on 5/4. 
Additionally, if you have any questions and/or feedback regarding your child's participation in our Monday chess club, please contact the AES Dept.
MAY 06 - MAY 17
Véronique Deiss is an author, illustrator, and comic book writer and will spend 2 weeks with our students in ASH and SAU. Don't miss the opportunity to meet her and get a signed copy of her comics.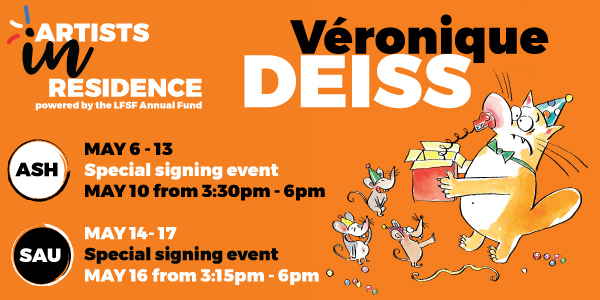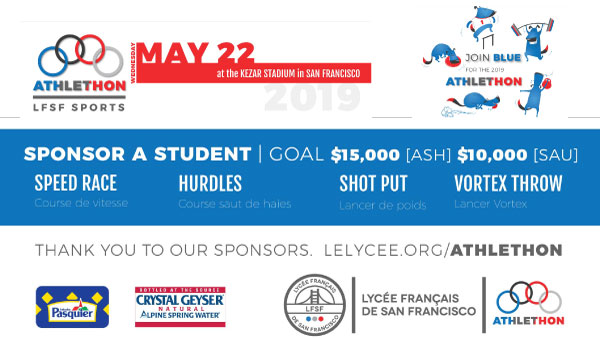 MAY 3

Garden Committee Meeting 8:45 am



MAY 6                   

Swim class Gr2 B  + K 

 

MAY 7      

Circus Arts PreS- K
Fire Drill

 

MAY 8         

National Bike to School Day
Swim class Gr2 A + Gr1 A/B



MAY 9      

Field Trip: Chabot Space Center Gr 4-5

Tennis for Gr1



MAY 10

Field Trip: Bay Area Discovery Museum - PreS + La petite ecole
Kayak Lesson Gr 3


Cahiers de vacances en vente - Summer workbook for sale
RECAP
The first edition of our design thinking contest was a big success! Our students had to code, build and design using Dash the Robot, and Tinkercad.
They also saw presentation by  Jack Peurach @EksoBionics about Bionics and Sam Hickman @OctopusWatch about all steps involved in designing and producing a watch.
Video by Alban Vidal, LFSF Teacher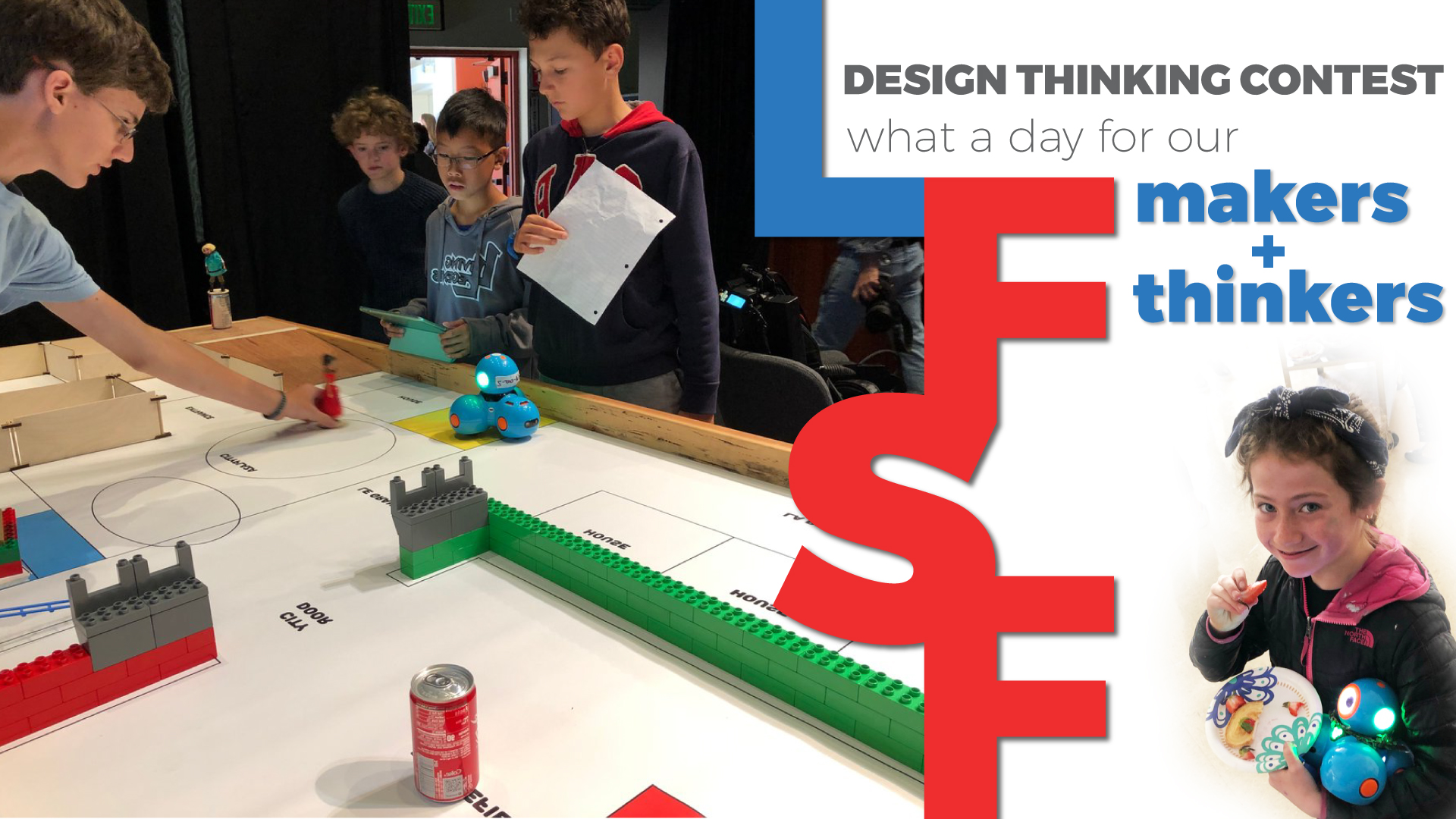 ATHLETHON - GET IN THE STARTING BLOCKS  
Ortega High School students were all CHAMPIONS yesterday at the soccer and Ahtlethon tournament.  You can still support their effort to raise funds for the on-campus climbing wall here.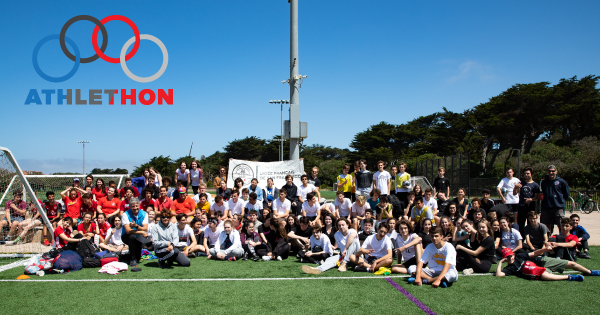 AMBASSADOR CLUB - Reminder
Tonight we host the Ambassadors' Club thank you reception for  LFSF donors of $1,500+. To become an Ambassador Club or Elysee Circle level donor, please contact Nathalie Hautavoine, Director of Advancement.      
CAMPS
Summer Camp Registrations Will be CLOSING SOON!
Register here


Summer Camp Parent Orientation meeting will be held at Sportsbasement Bryant St. on Tuesday, May 28th @ 6pm. Q&A session with the Camp Coordinators and staff. RSVP here


DAYCARE SUMMER CAMP @ ASH registration will open on Wednesday, May 8th 12 pm
SHOWS


AES Summer Show for our Music and Dance Program will be held on Wednesday, May 29th @ Ortega doors open 5:45 pm
ATHLETICS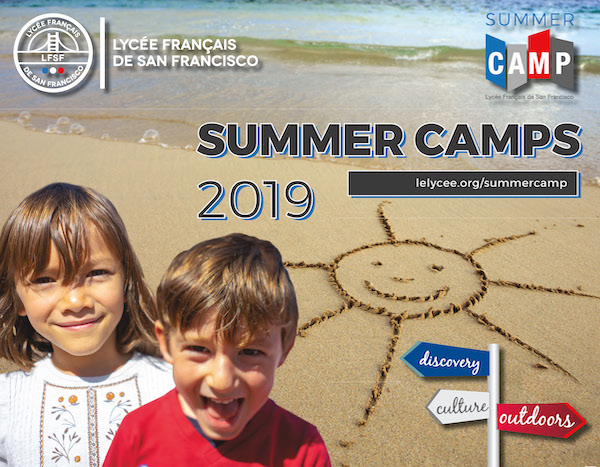 MAY 12
We used to celebrate mothers in May, and fathers in June. But times and families are changing and now, we will celebrate all parents together, all at once.
Parents play a vital role in the lives of children: they are protectors, teachers, providers and role models. They are the core of our communities. 
At LFSF, we will honor all parents on MAY 12.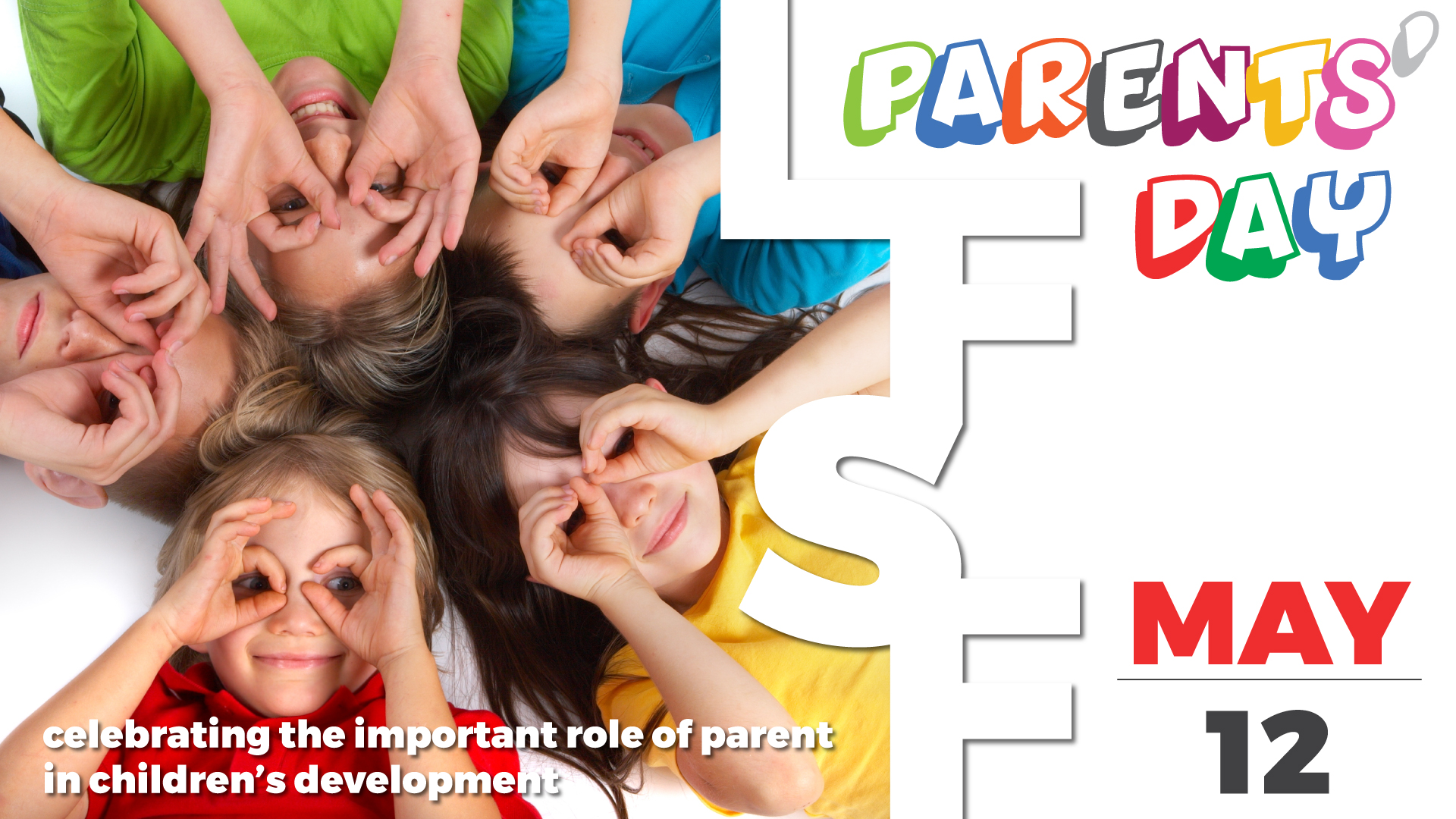 Service Learning Trip to Tanzania


This years service learning trip was a life changing experience for our students. We will produce podcasts with their testimonials and share more pictures and videos in the coming weeks.
Watch a video by Gr 10 Student Fin Taylor >>

If you are incoming Gr 10, 11, or 12 students and are interested in the 2020 Service Learning Trip to VIETNAM/CAMBODIA with a theme of Water Conservation, please complete our initial interest form >>>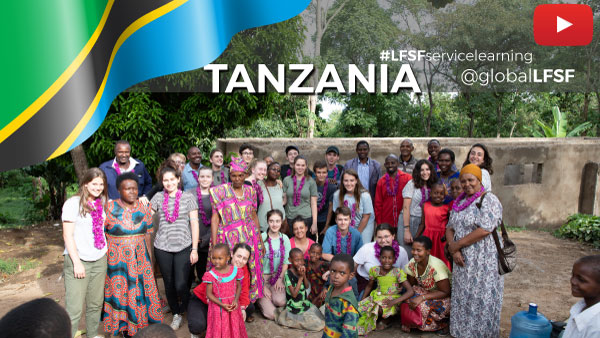 La Grande Vadrouille is a 1966 French comedy film about two ordinary Frenchmen helping the crew of a Royal Air Force bomber shot down over Paris make their way through German-occupied France to escape arrest.
For over forty years La Grande Vadrouille was the most successful French film in France, topping the box office with over 17,200,000 cinema admissions. Today it remains the fourth most successful film ever in France. Come See the fully restored version at the TLF. In French with English sub-titles. Tickets here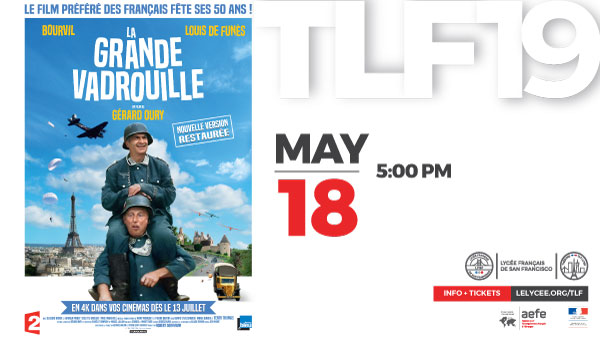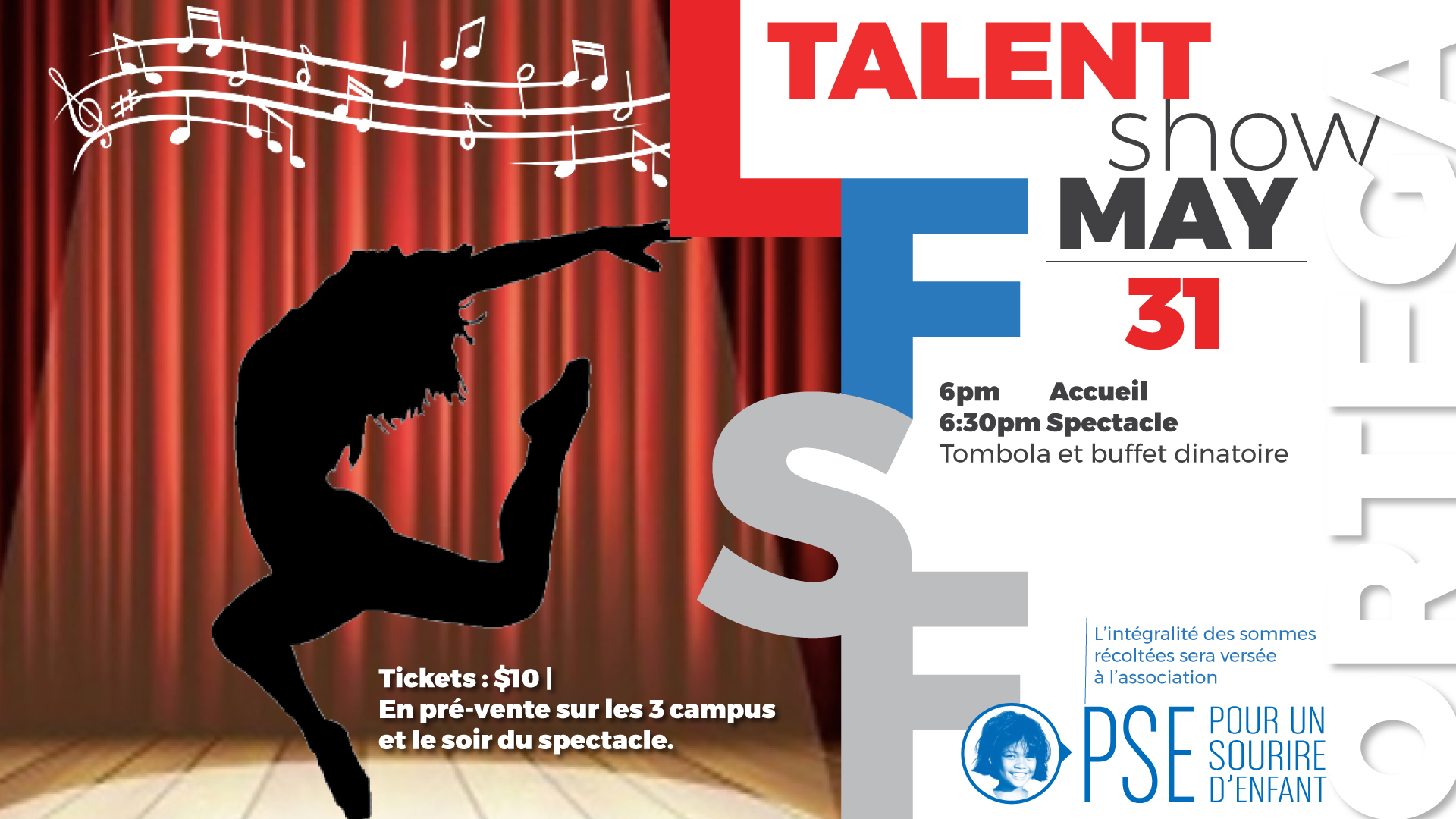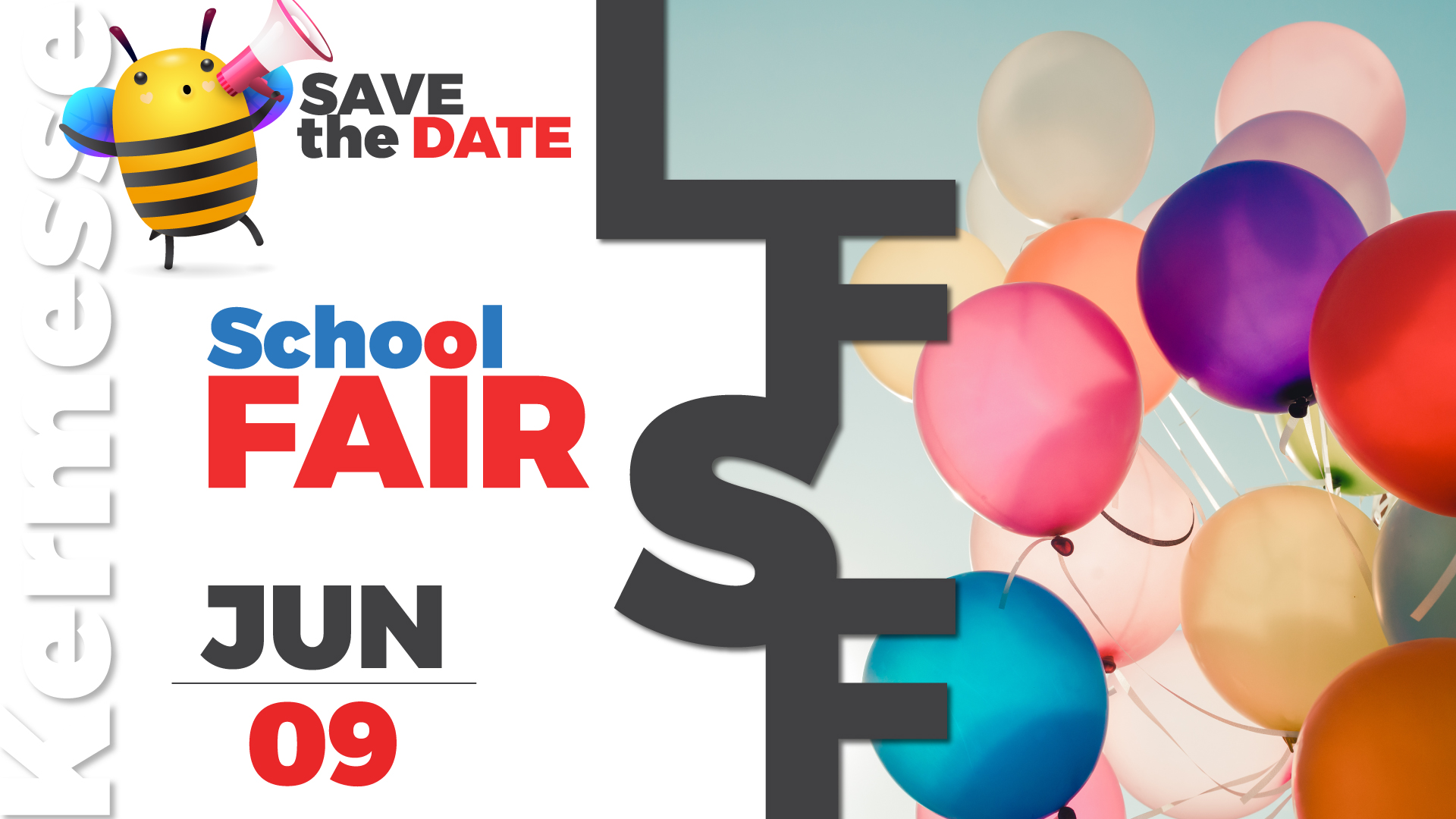 FROM OUR FRIENDS Les Parisiennes in SF
FRENCH KIDS POP-UP SALE EVENT on our Ashbury Campus
Saturday May 18th, from 10am to 4pm 
Big Sale of second-hand French brands clothes for Kids (sustainable fashion) and French books in partnership with Le Lycée Français SF (a percentage of all the sales will go to the school as a donation). A family event, with kids activities throughout the day!
Want to SELL? Complete this registration form before May 08 
Want to BUY? Check the Facebook Event or Eventbrite Event

FROM OUR FRIENDS L'Apéro SF: NightLife @Academy of Sciences
A party in a museum, in your "mariniere"!
MAY 09 from 6pm to 10pm, at the "Terrace Restaurant", privatized for the event.
Experience the different areas of the museum while enjoying cocktails, wine, music and an amazing raffle. If you've ever wanted to attend this event, this is the perfect occasion to discover it!
Follow us and participate on social media
Monday - May 6, 2019
Strawberry Recreation District