MAY 11 from 6 to 10pm
From Pier 40 | Commodore Cruises
The traditional American Promenade dance, aka Prom, is also an LFSF tradition as well as an amazing celebration for students. It's a night to dress up, dance and spend time with friends. We wish them all a very good time!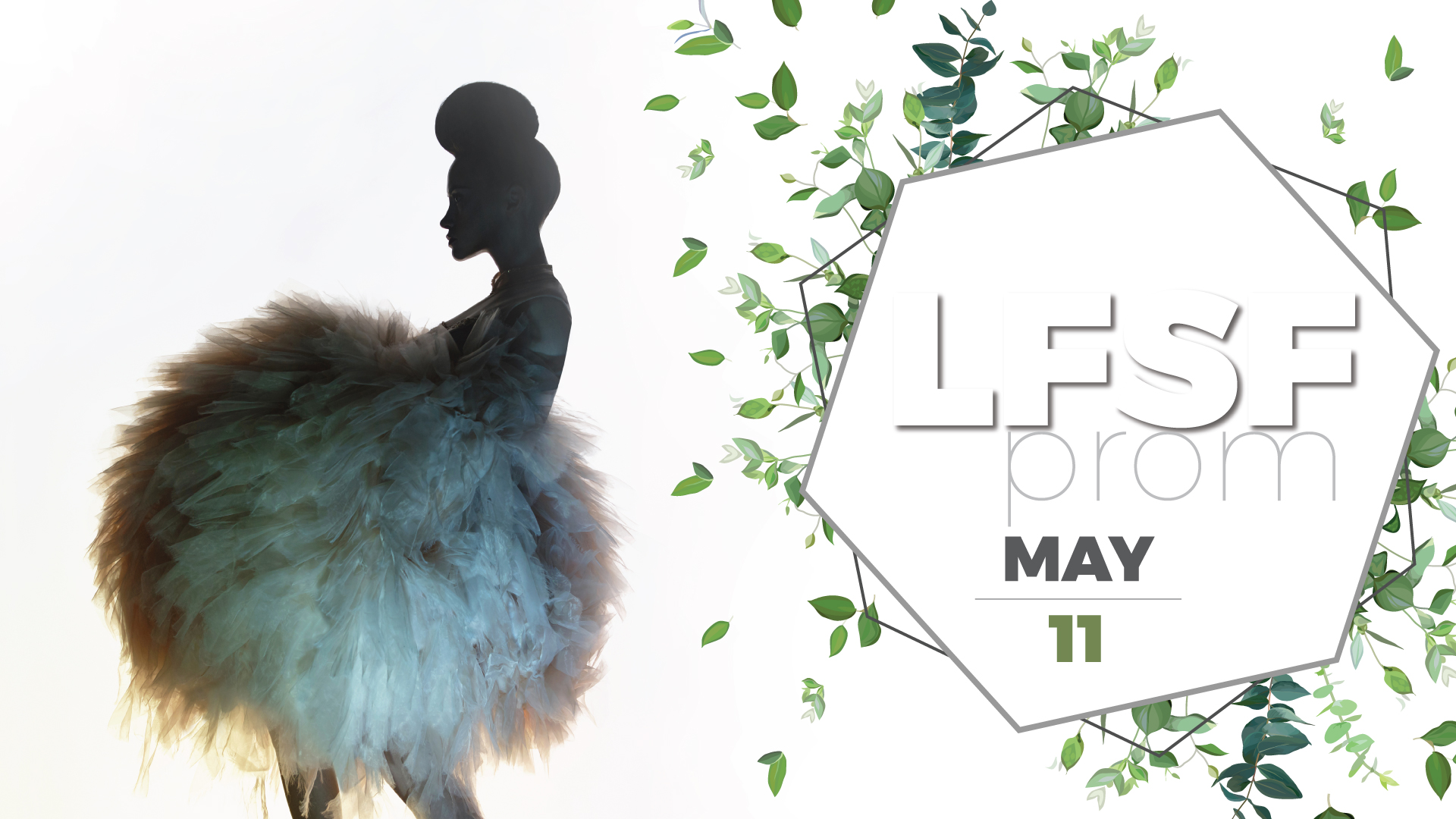 MAY 17 at 1pm [students] and at 6pm [public]
Gr 10 students will perform 
Harold et Maude, a play by Collin HIGGINS
and 
Le Rendez-vous de Senlis by Jean ANOUILH.
Both plays were adapted by the students and directed by Barbara LELOIR, Amélie BEAUFOUR and Manuela VUTRIEU.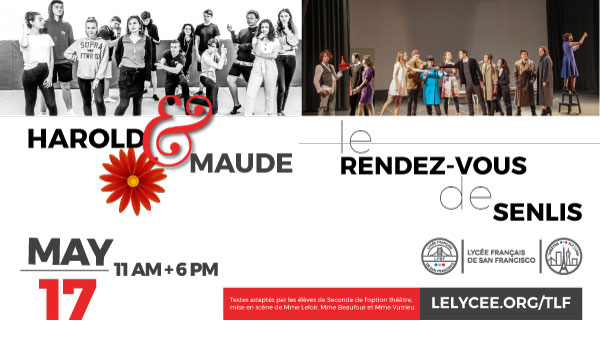 MAY 06 - MAY 17 | Véronique DEISS
Véronique DEISS is an author, illustrator, and comic book writer. She is spending 2 weeks with our students in ASH and SAU. Sausalito parents can meet her next week, on May 16, during the campus signing event, to get a signed copy of her comics.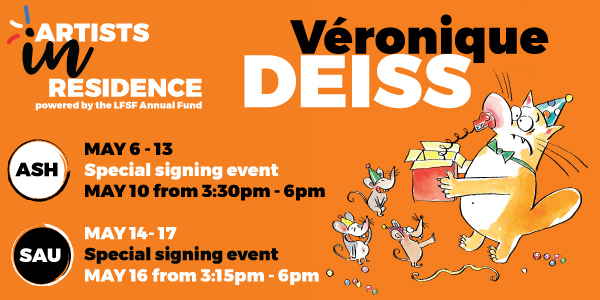 Coding Night - Taipei
Students leaving for Taipei, as part of the coding competition, were interviewed on live radio in the studios of KXSF in San Francisco.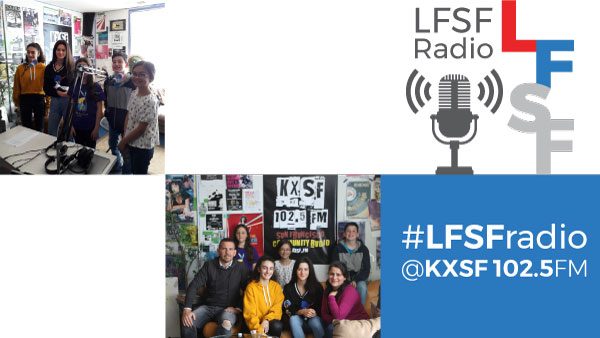 COMING UP
MAY 14-15-16 Preschool Assembly: Green Art workshop [ Artwork >> ]       
RECAP
Gr1 thank the Douglas City Fire Department for their work [ Portal >> ]
Gr 4+5 Robotic contest on Ortega [ Portal >> ]
SAVE THE DATE:
MAY 20 End of Year Show Gr 4 in ORT

MAY 21 End of Year Show Gr 5 in ORT

MAY 23 End of Year Show Gr 2 in ORT

JUN 03 Open House for ASH parents...more information released soon!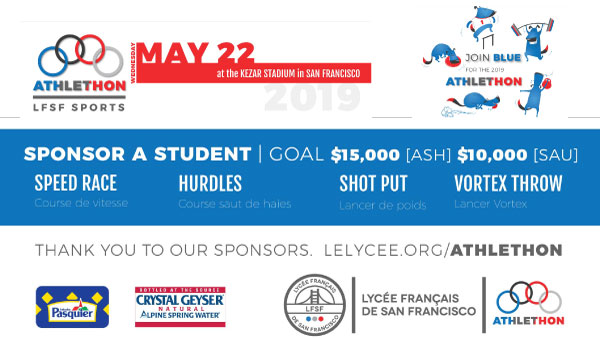 MAY 10

Field Trip: Bay Area Discovery Museum - PreS + La petite ecole
Kayak Lesson Gr 3

 

MAY 13                   

Swim class Gr 2 B  + K 

 

MAY 14      

Circus Arts PreS- K
 

MAY 15         

"Walk and Roll Challenge" - Week 2
Swim class Gr 2 A + Gr 1 A/B
Kayak lesson – Gr 4 



MAY 16      

Tennis for Gr 1



MAY 17

Kayak Lesson Gr 3



MAY 14-17
Veronique Deiss – Author on Campus
CAMPS
Summer Camp Registrations Will be CLOSING SOON!
Register here



Tuesday, May 28 @ 6pm


Summer Camp Parent Orientation meeting at Sportsbasement Bryant St. Q&A session with the Camp Coordinators and staff. RSVP here


DAYCARE SUMMER CAMP @ ASH registration are open.
SHOWS


Wed MAY 29 @ 5:45pm


AES Summer Show for our Music and Dance Program 
ATHLETICS
Ashbury Fall 2019 Soccer Registrations are now open [Read more on your parent portal]
MAY 24 : Spring CIF- San Francisco Athletics Section petitions are due [Read more on your parent portal]
AES Semester One FALL brochures will be made available at the beginning of JUNE.

REGISTRATIONS OPENS on

Tuesday, June 4 @ 12 pm [ASH] 
Wednesday, June 5 @ 12 pm [SAU]  
Thursday, August 29 @ 12 pm [ORT] Once students receive their timetable for the semester.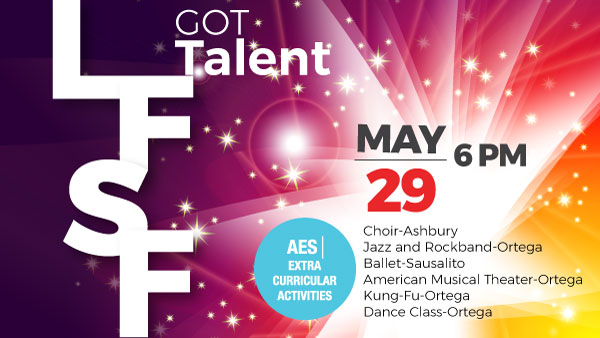 Gr 10 in Southern California
This trip is a wonderful opportunity for students to be part of a great and memorable experience with his/her classmates. They learn to live together and respect each other and each other's differences, all the while creating steadfast bonds and fond memories. Nights are be spent on a bus in individual bunks or outside in tents whenever possible. Visits of historic sites and exploration of South California fauna and flora are also on the agenda.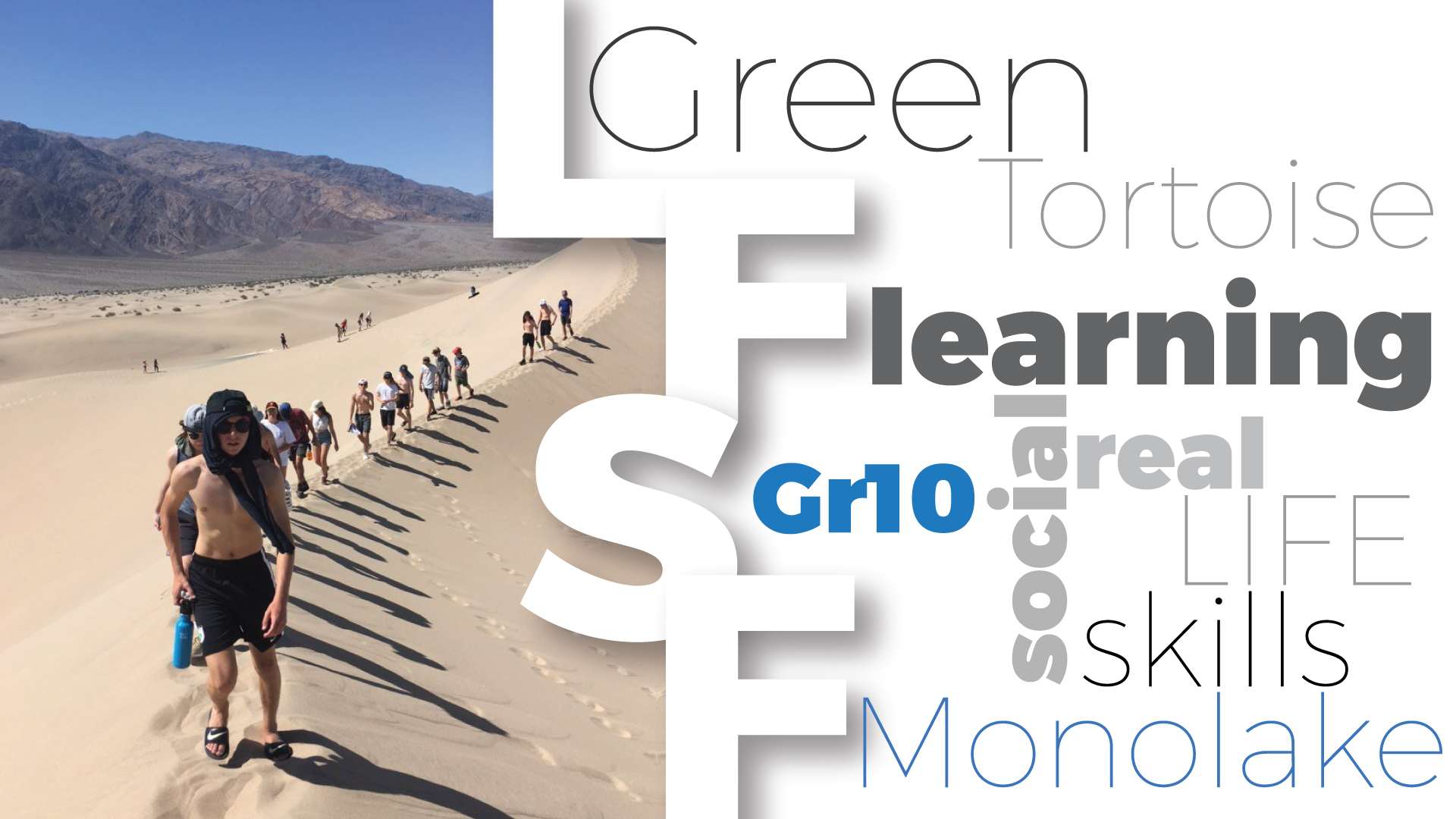 Gr 9 Learning trip to Mexico
"A unique, sensational experience, all transported in time and space. and a collective humility before so much spectacle. Teotihuacan, his pyramids, his dances, his people, still alive. A real awareness for all of us of this incredible masterpiece of pre-Columbian civilizations, a great legacy of the Mexican culture that is still alive and which we have walked for a moment (and which will remain eternal in our memories), that we felt, that we lived, together" – Paul TANGUY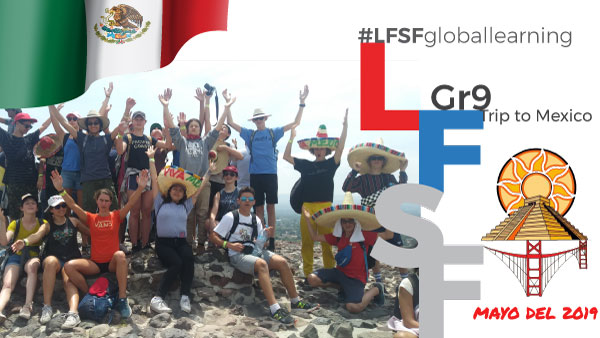 18 students devoted 17 days in Tanzania to fulfill community service projects related to conservation, sustainability, and education. Students worked with the Jane Goodall Institute and Roots and Shoots volunteers to conduct forest surveys, and planted 1000 trees. In Njoro village, they completed construction of a building for toilets, including changing rooms for girls to attend to their menstrual needs without missing school days.

Njoro village was equipped with electricity 2 years ago, and have place outlets in their schoolhouse. The next phase is a request for 10 computers for students to learn digital literacy. If you are a parent who works in an organization who donates computers, please contact nbitton@lelycee.org to participate.

Short Video Clip by Ines Krognes >>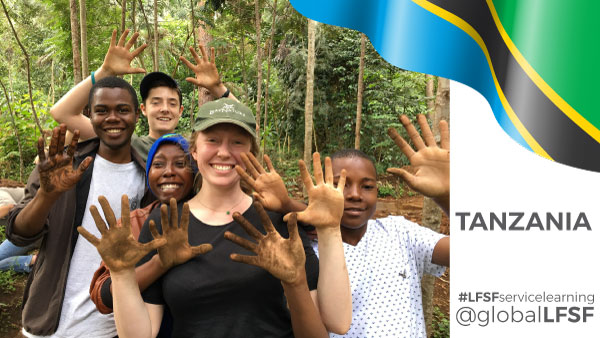 MAY 28 at 5pm
Come see the fully restored version at the TLF !
La Grande Vadrouille is a 1966 French comedy film about two ordinary Frenchmen helping the crew of a Royal Air Force bomber shot down over Paris make their way through German-occupied France to escape arrest.
For over 40 years La Grande Vadrouille was the most successful French film in France, topping the box office with over 17,200,000 cinema admissions. Today it remains the fourth most successful film ever in France. 
In French with English sub-titles.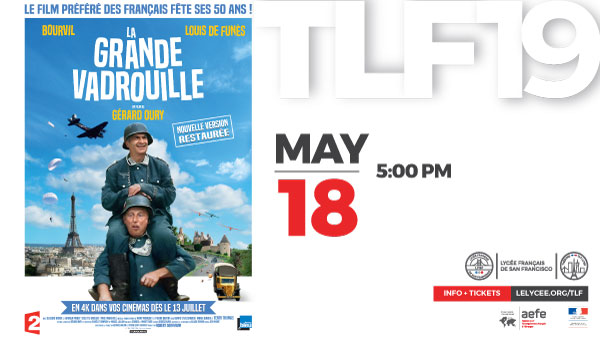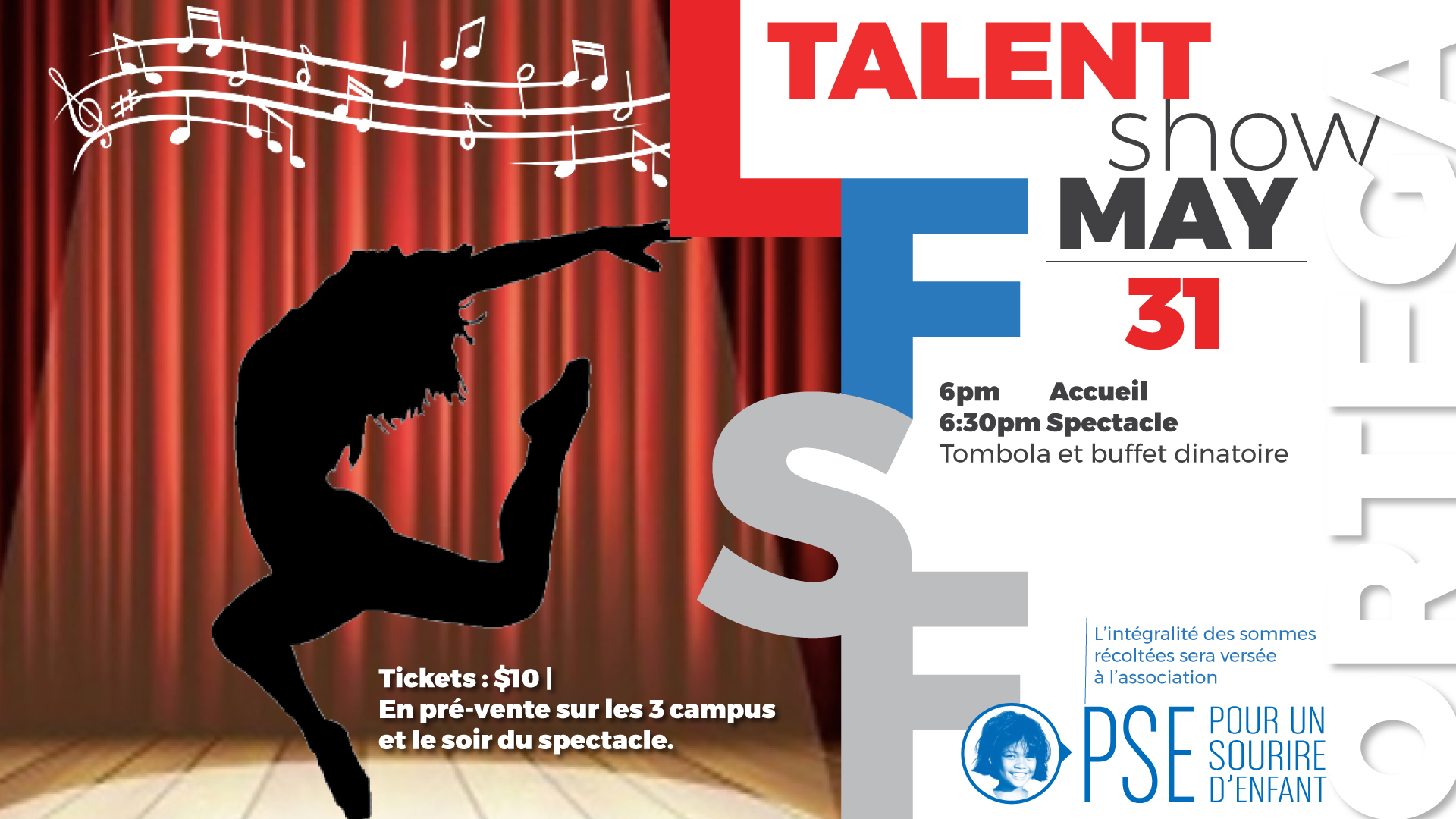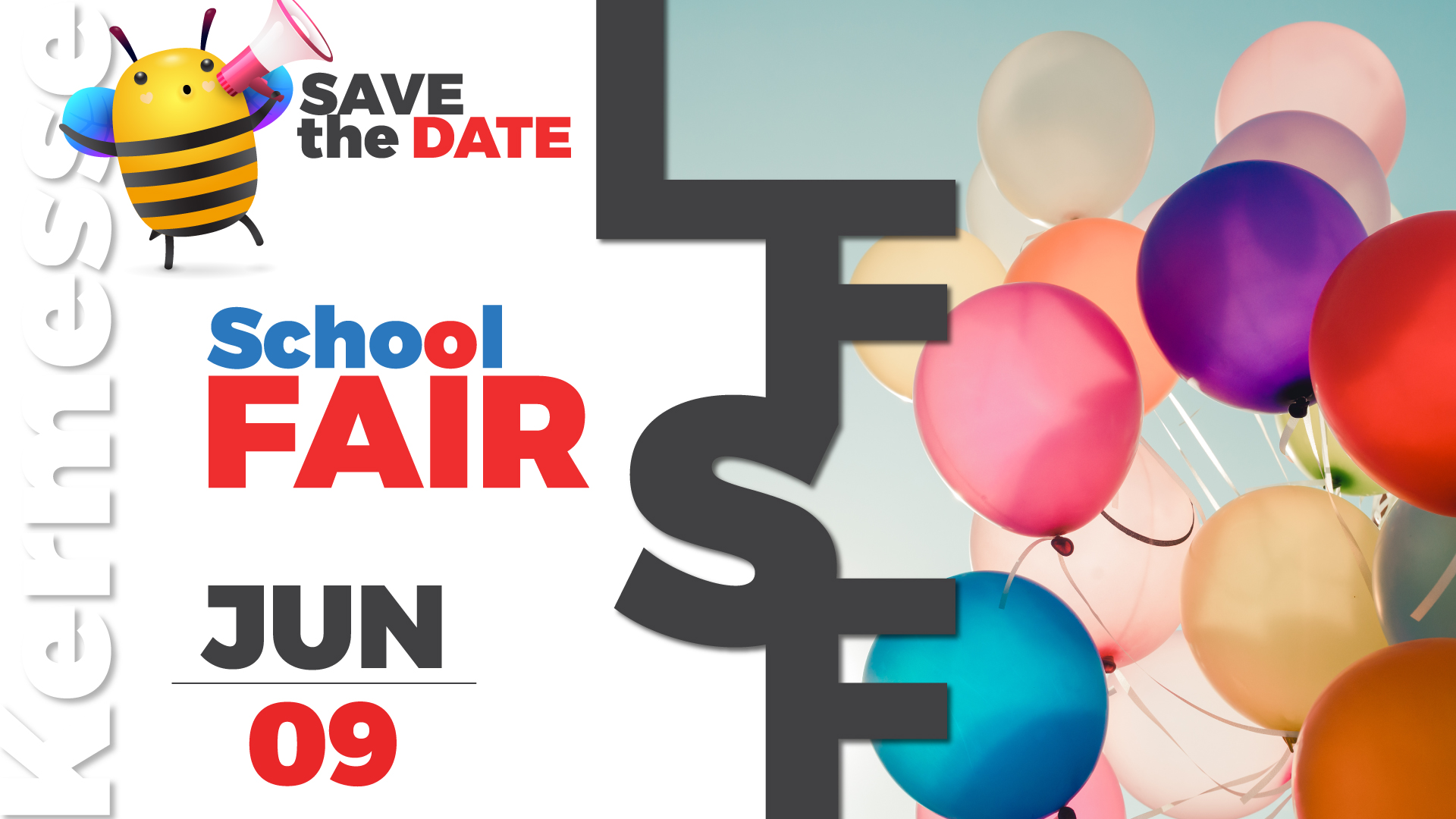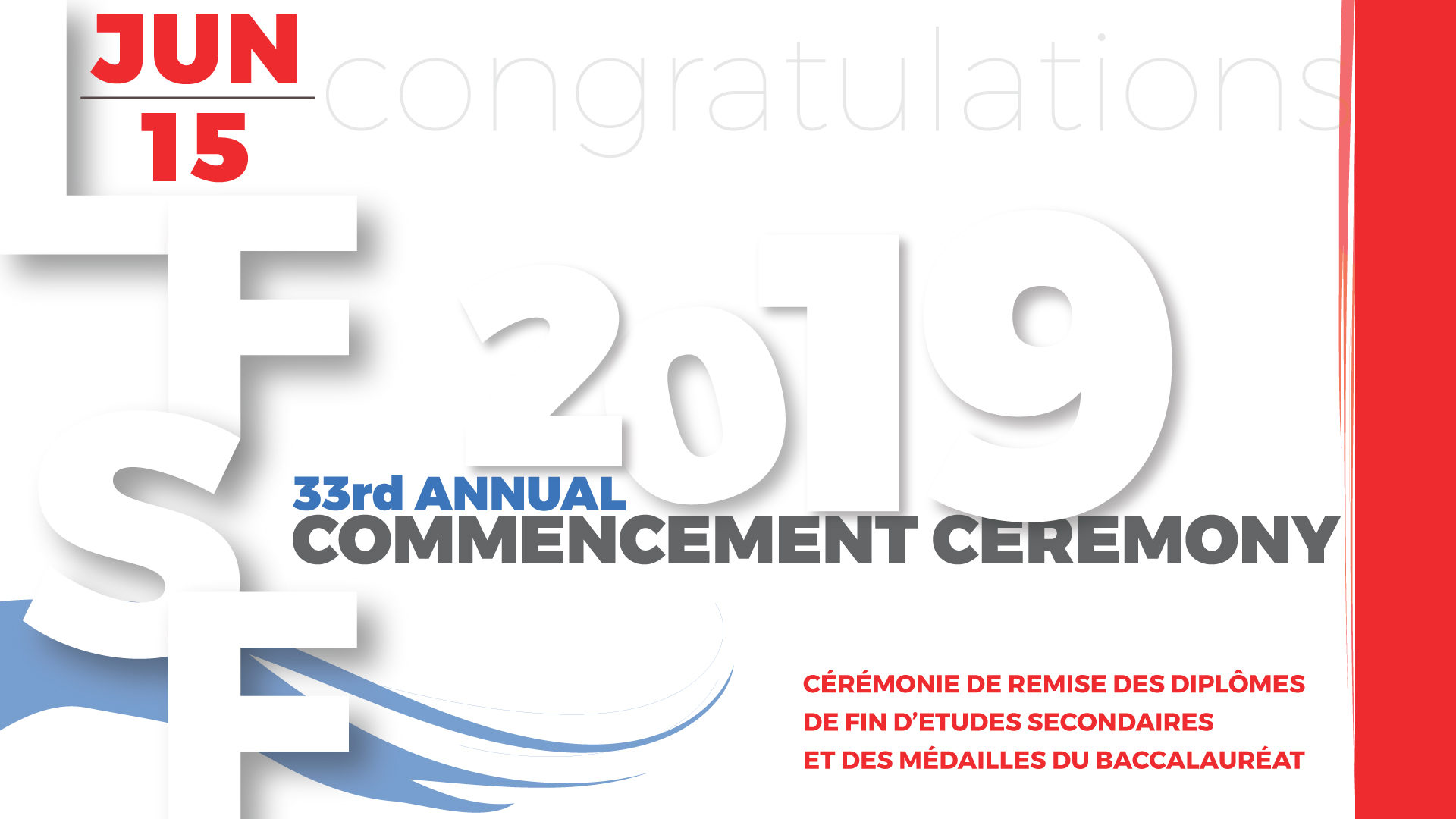 FROM OUR FRIENDS Les Parisiennes in SF
FRENCH KIDS POP-UP SALE EVENT on our Ashbury Campus
Saturday May 18th, from 10am to 4pm 
Big Sale of second-hand French brands clothes for Kids (sustainable fashion) and French books in partnership with Le Lycée Français SF (a percentage of all the sales will go to the school as a donation). A family event, with kids activities throughout the day!
Want to SELL? Complete this registration form before May 08 
Want to BUY? Check the Facebook Event or Eventbrite Event
Follow us and participate on social media