CINEMA | L'As des As | SEPT 24 | 7 pm
ONLY IN FRENCH-SEULEMENT EN FRANÇAIS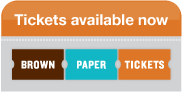 Un hommage à notre Bébel national
Comédie, France 1982, 1h40 min- À partir de 10 ans*
Un film de Gérard Oury | en Français
Avec Jean-Paul Belmondo, Marie-France Pisier, Rachid Ferrache, Frank Hoffman
---
Jo Cavalier est entraîneur de l'équipe française de boxe aux Jeux Olympiques de Berlin. En voulant protéger un enfant juif dont la famille a disparu, il met le doigt dans l'engrenage qui va l'entraîner dans la plus folle des aventures à travers l'Allemagne de 1936, engendrant poursuites, arrestations, fuite vers l'Autriche pour tomber dans le "nid d'aigle" d'Hitler.
En 1980, Gérard Oury soumet à Jean-Paul Belmondo l'idée d'une comédie autour de la boxe au temps du nazisme. L'histoire n'est pas encore écrite, mais l'idée plaît à l'acteur, qui donne son accord. Quelques mois plus tard, Jean-Paul Belmondo est emballé par le scénario co-écrit par Gérard Oury et sa fille Danièle Thompson : « Si l'on ne déteste pas le paradoxe, on peut affirmer que l'As des as raconte une histoire vraie, à ce détail près que tout a été inventé ! » Il co-produit le film et renonce intégralement à son cachet parce qu'il a « le désir de stigmatiser sous le ton léger de la comédie, l'antisémitisme et l'intolérance »
L'As des as fut un très gros succès public, atteignant les cinq millions et demi de spectateurs en France, ce qui constituera le second meilleur box office (après Le Cerveau) pour Jean-Paul Belmondo.
---
* Movie ratings give parents important information about a movies content, but its ultimately up to you to decide whether a movie is suitable for your family. We highly recommend you to find more information about the movie on the internet for setting your own standards.


Brown Paper Tickets Ticket Widget Loading...

Click Here to visit the Brown Paper Tickets event page.