Samedi 18 mai 2019- La Grande Vadrouille- France 1966-17h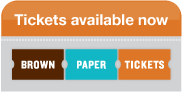 Don't Look Now... We're Being Shot At!
Literally "The Great Stroll", French comedy
Directed by Gérard Oury
with Bourvil, Louis de Funès
2h12 min
Summer 1942. Over German-occupied France, a Royal Air Force bomber becomes lost after a mission and is shot down over Paris by German flak. Three of the crew, Sir Reginald, Peter Cunningham and Alan MacIntosh, parachute out over the city, where they run into and are hidden by a house painter, Augustin Bouvet, a puppet show operator, Juliette, and the grumbling conductor of the Opéra National de Paris, Stanislas Lefort. Involuntarily, Lefort, Juliette and Bouvet get themselves tangled up in the manhunt against the aviators led by Wehrmacht Major Achbach as they help the airmen to escape to the free zone with the help of Resistance fighters and sympathisers.
En 1942, un avion anglais est abattu par les Allemands au-dessus de Paris. Les trois pilotes sautent en parachute et atterrissent dans différents endroits de la capitale. Ils sont aidés par deux civils français, un chef d'orchestre (de Funes) et un peintre en bâtiment (Bourvil) qui acceptent de les mener en zone libre; ils deviennent ainsi, malgré eux, acteurs de la Résistance.



Brown Paper Tickets Ticket Widget Loading...

Click Here to visit the Brown Paper Tickets event page.
TLF 18-19 passee
TLF CINEMA 2019